Creating customer accounts and adding them to sales gives you these benefits:
customer tracking and records
useful reports for analyzing your business
at-a-glance view of customer's open orders, purchase history, special orders, etc
quick creation of special orders and layaways
convenient emailing customer receipts
If you're transitioning from another POS system, you can import your customers. For information go to Importing customer data.
To add a customer account
There are a multiple ways to create a new customer account, depending on where you are in the UI:

If you're not in a sale, from the main menu, click Customers > Customers > + New Customer.
If you're in a sale with no associated customer account, in the same row as NO CUSTOMER SELECTED, click + New.
If a sale is made via your eCom store, a new customer account is created automatically when the sale is marked as paid. For more information of how eCom handles the creation of customer accounts, refer to Managing customers accounts in eCom.

Add the customer contact information including:

type: assign a type to give a pre-defined discount
discount
sales tax

Click Save Changes.

NOTE: If you are adding a customer during a sale, click Attach To Sale to create the account and return to your sale.
Searching and filtering a customer account
To take full advantage of what Lightspeed Retail has to offer, it's important to understand which customer account details can be searched, filtered, viewed and edited throughout your account and from the register.
The fields below can be searched throughout your account.
First name
Last name
Title
Company
Home
Work
Mobile
Pager
Fax
Email 1
2
Custom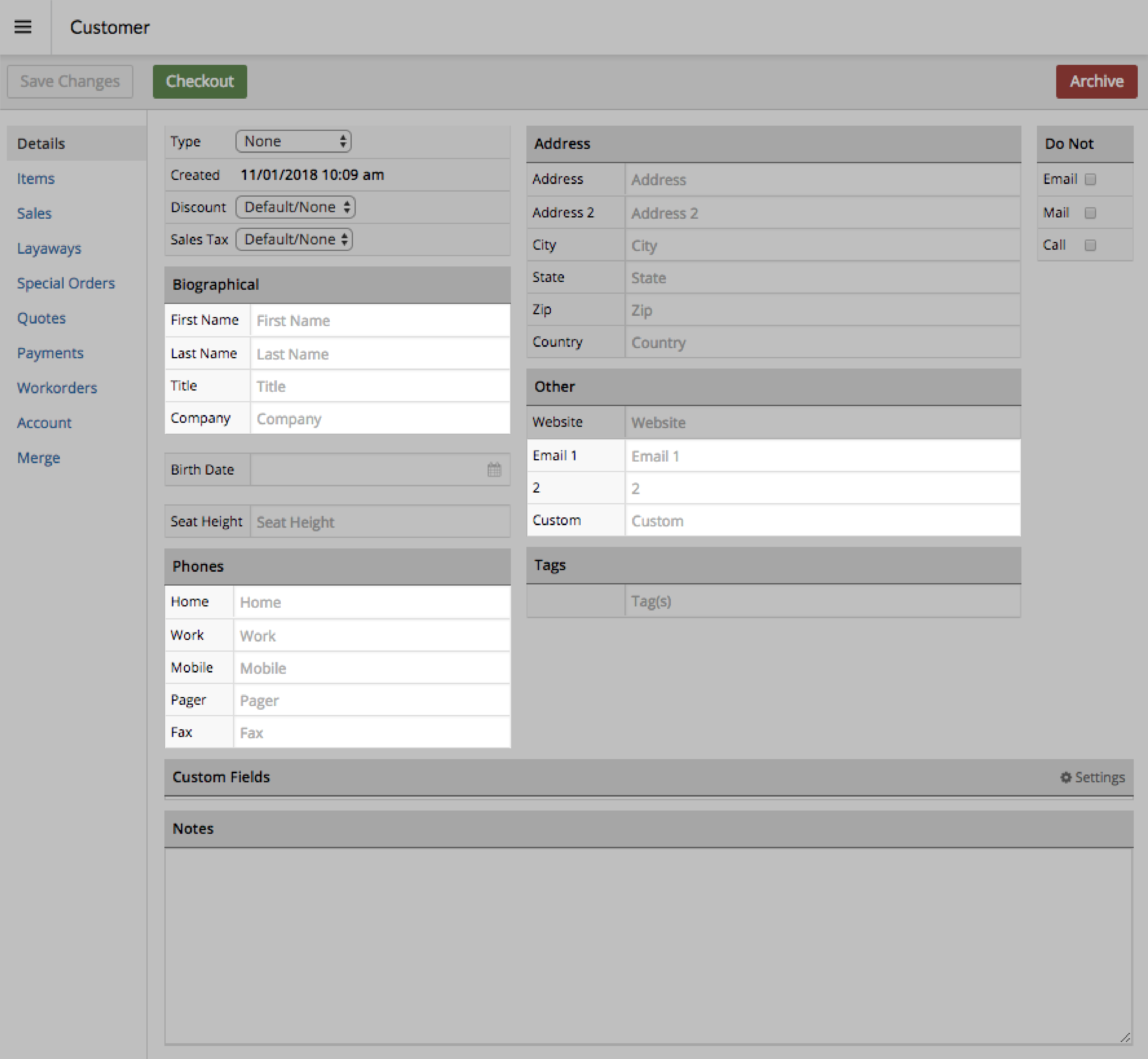 The fields below can be filtered throughout your account.
Type
Created (date the customer account was created)
Discount
Sales Tax
Tags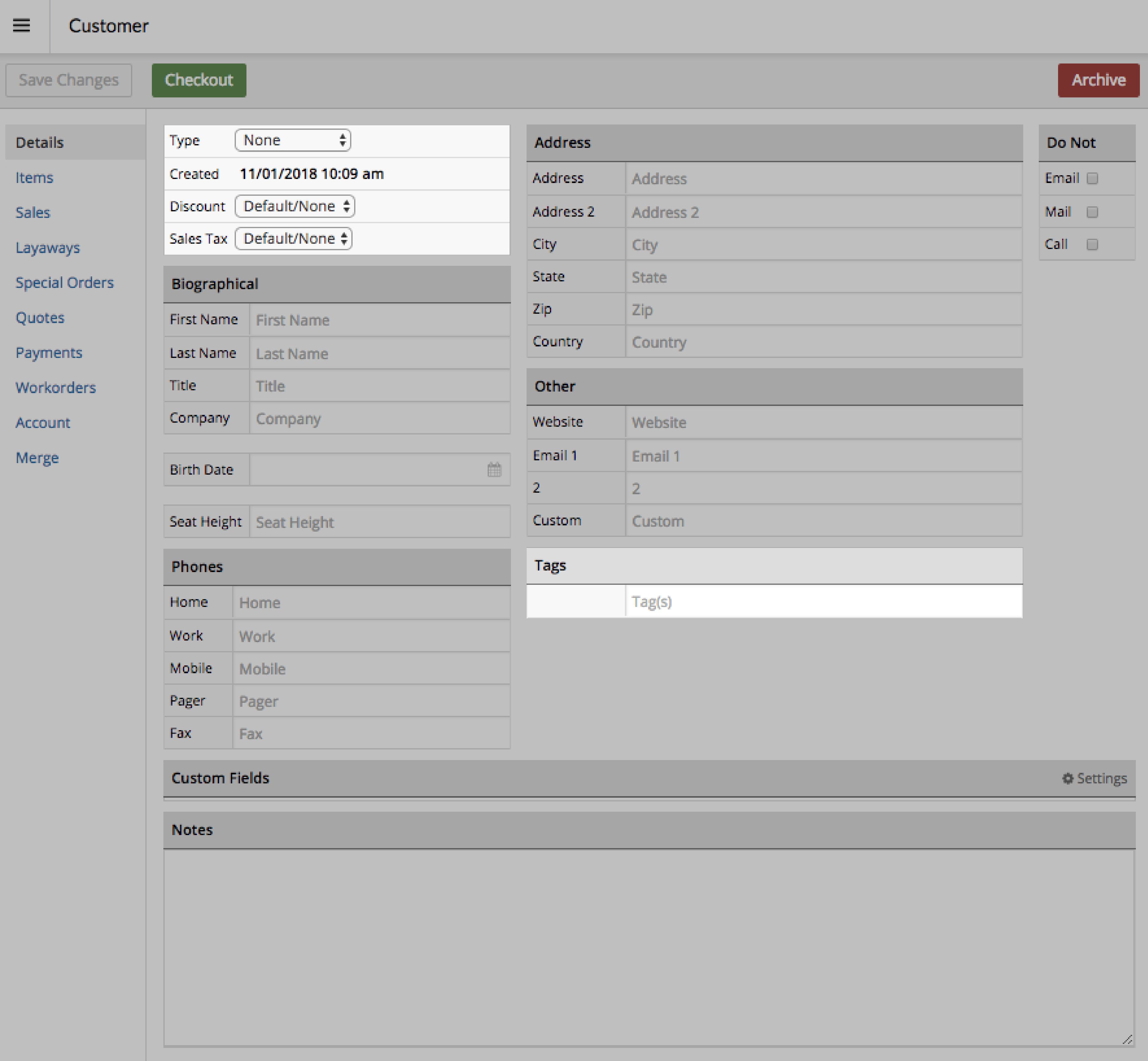 Viewable and editable fields
The fields below can be viewed and edited from the register specifically. To reveal all the fields listed, click the Ship button.
To view and edit other customer account fields, you need to do so from a customer account search (e.g. Customers > Customers) or the customer account itself (e.g. Customers > Customers > Betty Smith).
Notes
First name
Last name
Company
Adresse
Adresse 2
City
State/Province
Zip/Postal Code
Country
Home