The Sales screen provides a full history of all your sales in one place. Access the Sales screen by tapping Sales on the navigation bar at the bottom of the screen.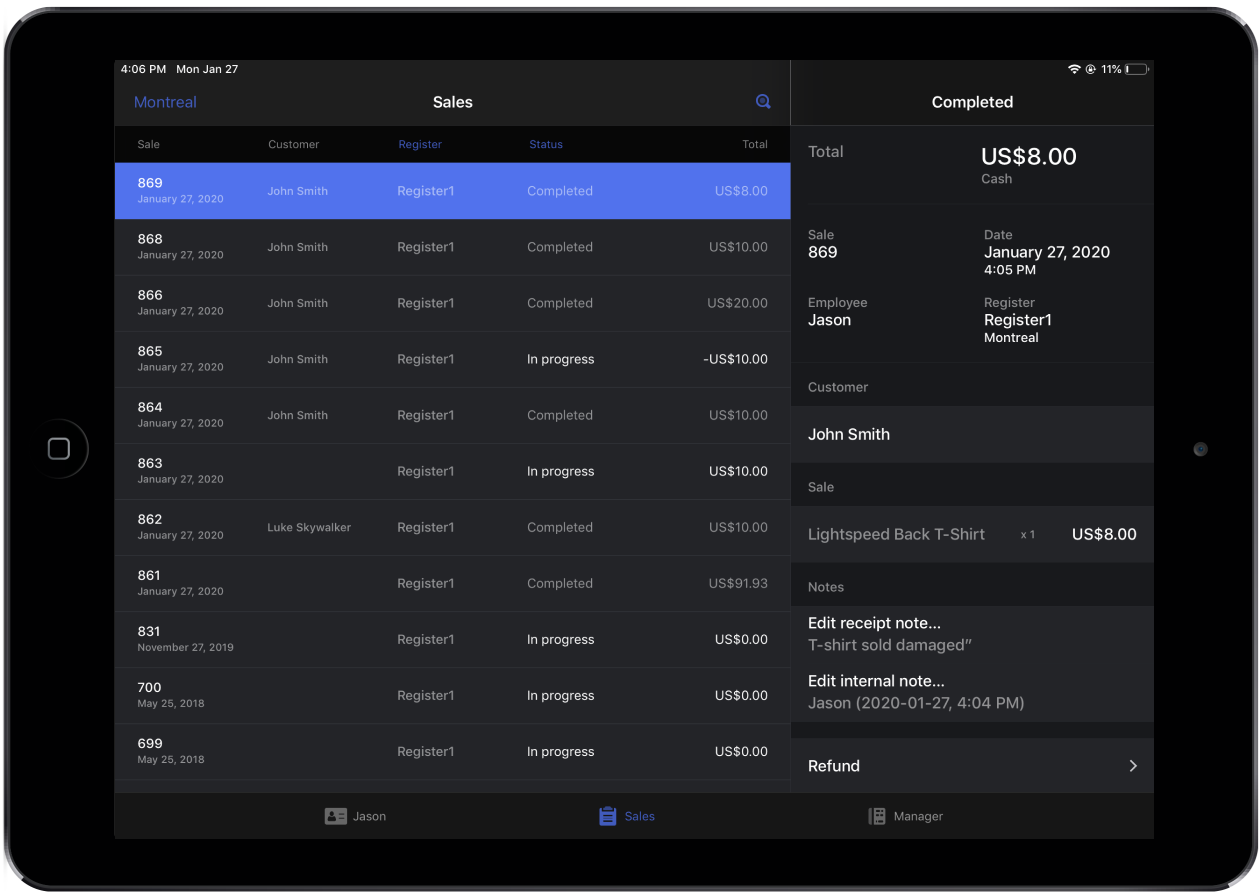 The Sales screen has two panels:
Sales panel
Details panel
Sales panel
At the top of the Sales panel, tap the magnifying glass icon to show and hide the search bar. In the search bar, scan a receipt, enter a sale number or enter a customer's name to find a specific sale.
You can only search for sales using one detail at a time.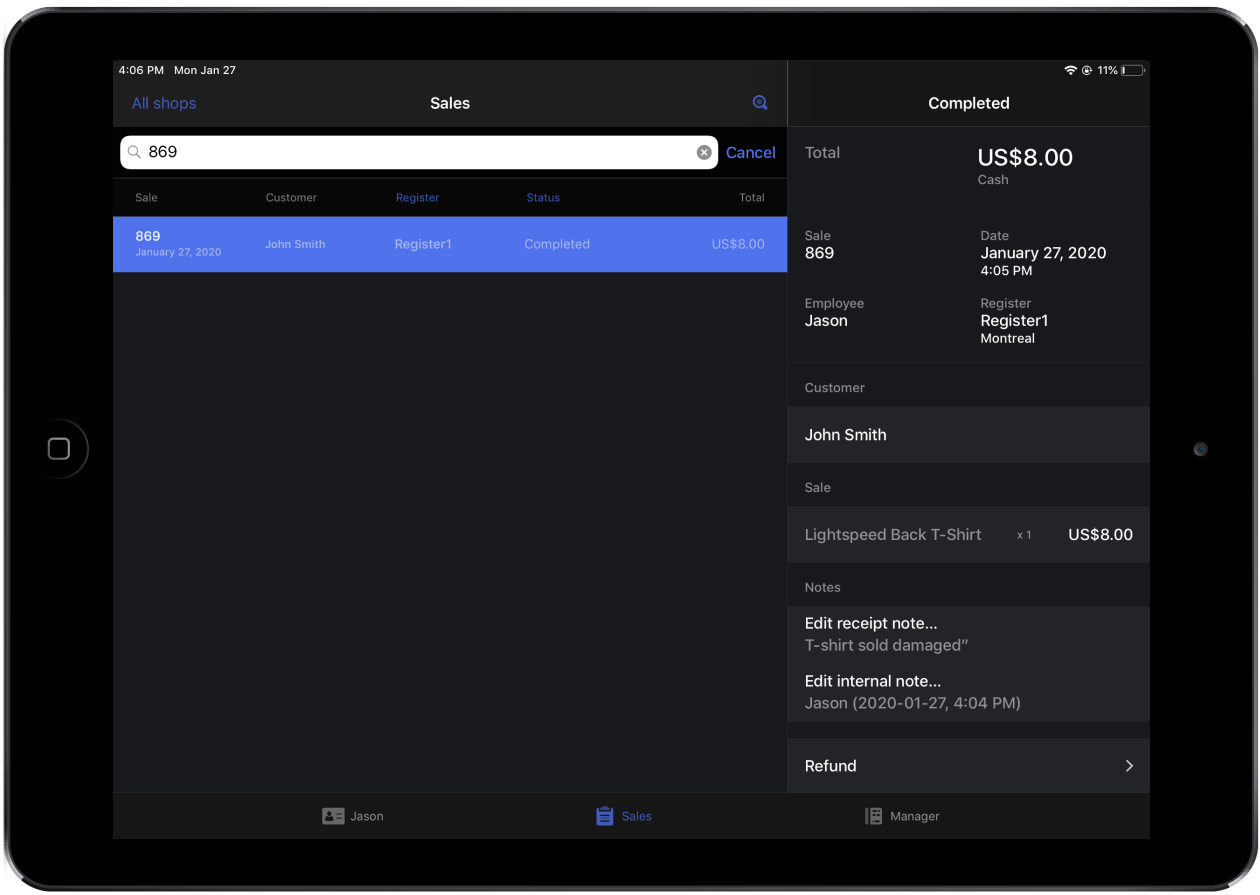 On the Sales panel, you can also group your sales by specific details with the following filters:
Shop (if multi-store)
Register
Status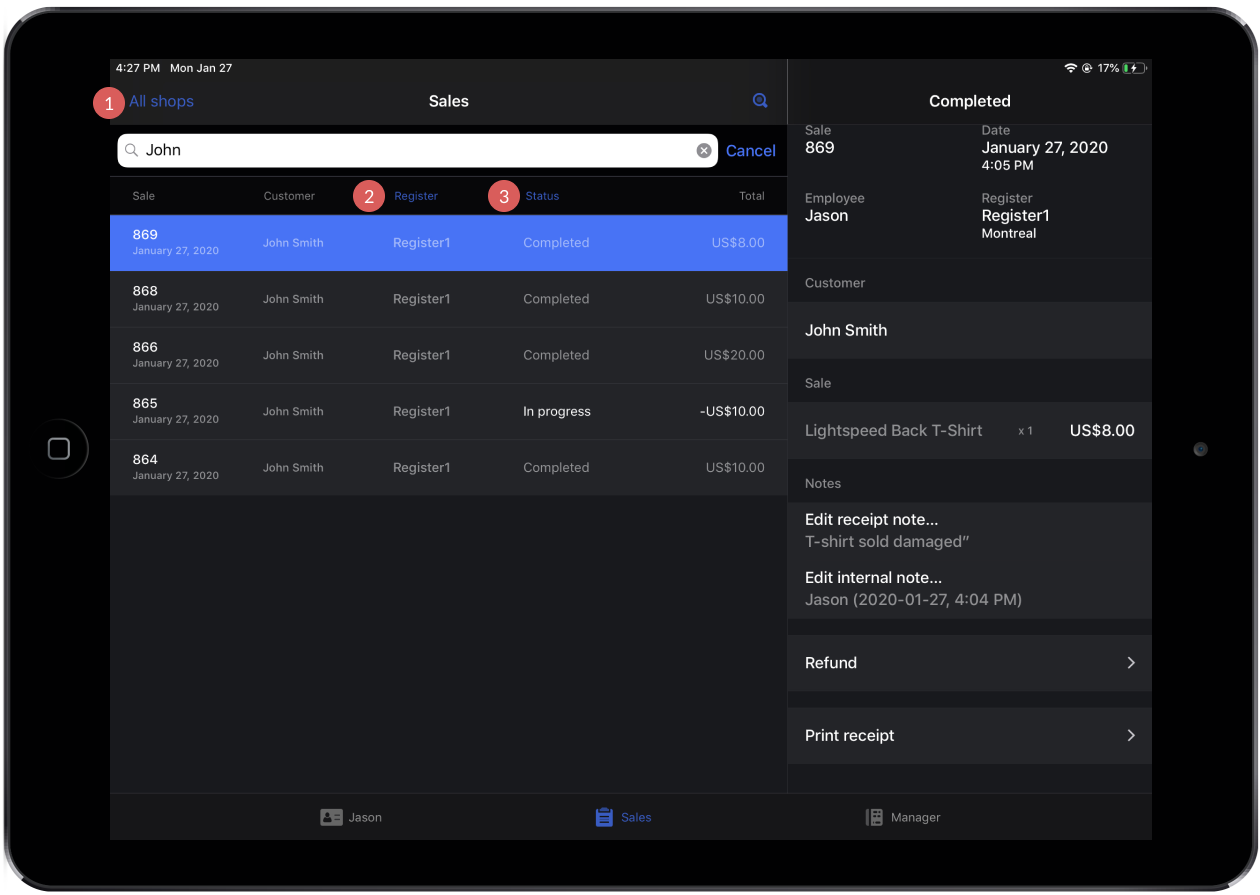 Other viewable details in the Sales panel and (e.g. date and total) can also provide more context and help you find a specific sale.
Please see Searching for sales for more information.
Details panel
The Details panel also displays the viewable details found in the Sales panel but goes more in-depth by including the items that were purchased. It's also from this screen that you can: