With serial numbers, you can easily track specific items through their retail journey. Serial numbers allow you to record the moment an item was received, sold, repaired, or refunded. To ease the inventory process, serialized items can be added directly to your inventory through purchase orders with the click of a button.
To do so, follow these steps:
From the main menu, go to Inventory > Purchase orders.
Choose your purchase order.
Next to the serialized item that you want to add to your inventory, click the S/N (serial number) button.
The serial number modal will appear. This modal allows you to type or scan your serial numbers. The date received is automatically updated once your serial numbers have been added to your inventory.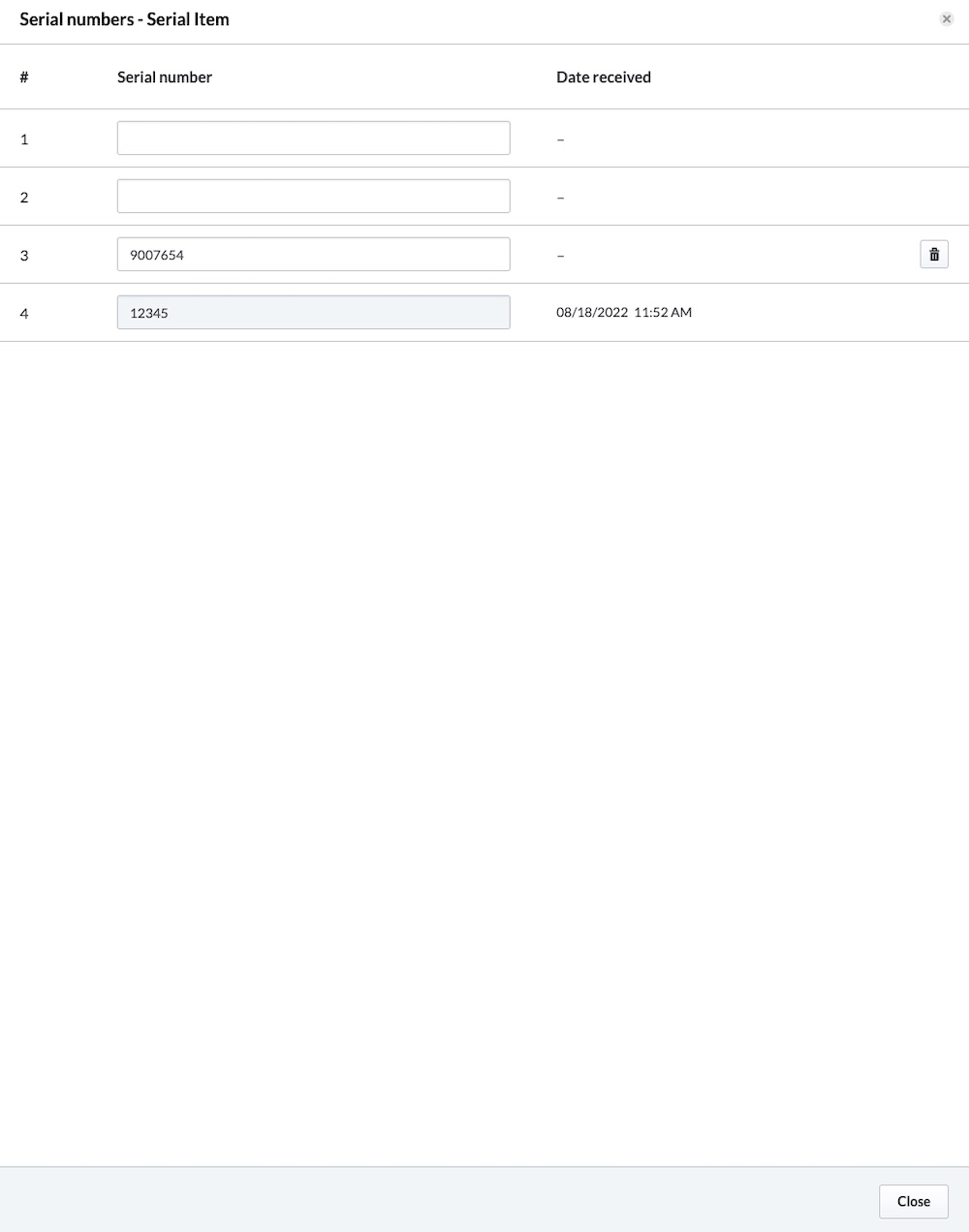 Note: This modal allows you to make partial entries. For example, you may start entering your serial numbers from your purchase order but get interrupted in the process by a customer or an employee. The information entered is auto-saved. You can come back to it at a later time to finish entering the remaining quantity without losing any information. Once your items are added to your inventory, they cannot be modified through the modal.
5. Once your serial numbers are entered, close your modal. You will be brought back to your purchase order.
6. Click Add received to inventory to add the quantity to your inventory.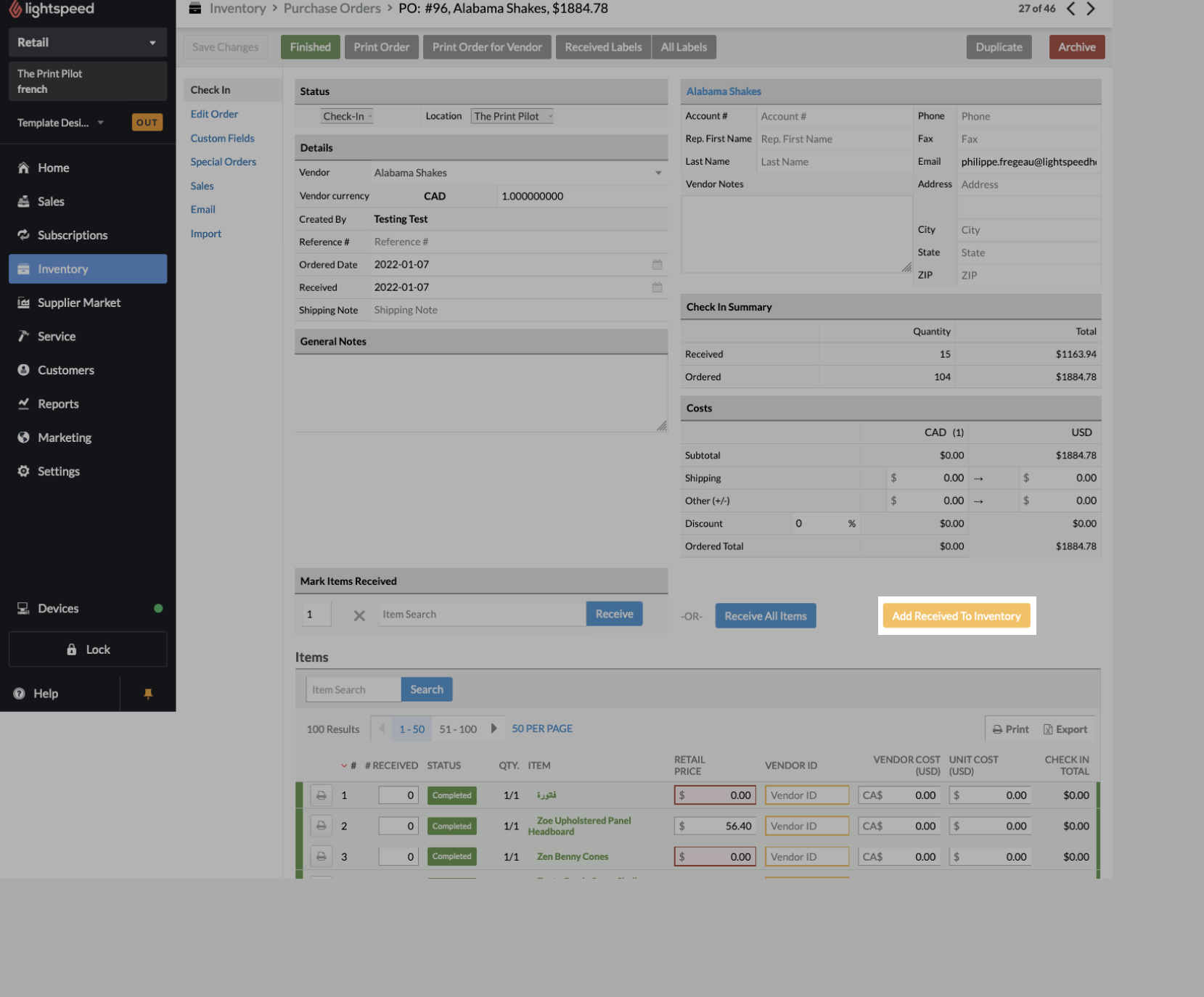 Your serialized items are now part of your inventory.
For more information on inventory, please see About inventory.