To start accepting tips at checkout, you first need to:
If you have an iPad setup, however, you don't necessarily need a Customer Facing Display. Instead, you can face your iPad towards your customers so they can tip directly on it.
Once you've met these requirements, you can configure your tipping settings under Settings > Tipping. To access this setting, you need the Settings - Sales Setup employee permission.
Note: If you have an iPad setup, you can access the tipping and employee settings from the Manager tab.
To configure your tipping settings:
From the main menu, go to Settings > Tipping.
Enable Tipping.
Select Turn on. This will enable tipping on all registers.
Optionally, select Go to Locations to customize which registers can accept tips. You can do so by selecting the location followed by Registers from the submenu. From there, use the Tipping checkbox to enable or disable tipping and select Save Changes.

Under TIP OPTIONS, enter the three tip options you want to display to customers.

Note: The tip options you set apply to all locations and registers in your Retail POS account. Need more tip options? Your customers will be able to enter a custom amount on your Customer Facing Display.

Select Save.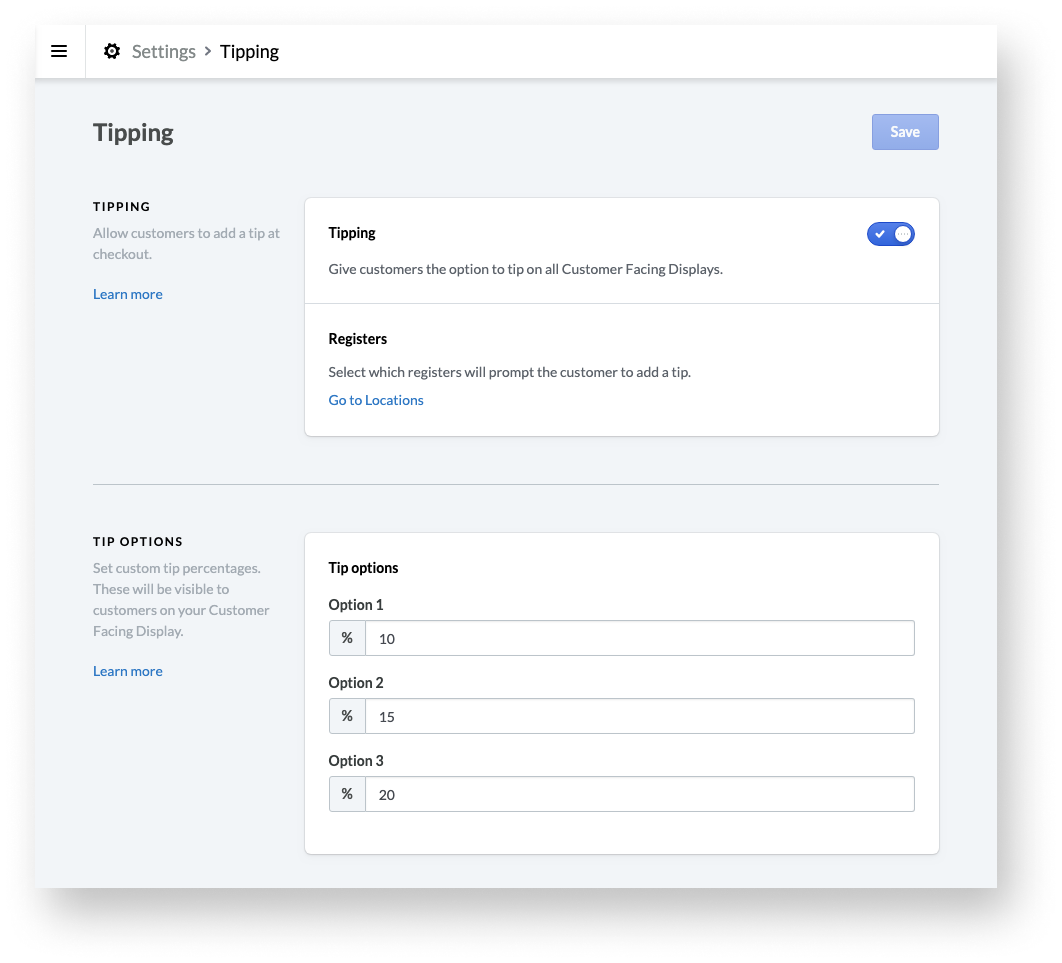 You should now be able to accept tips from your customers when they pay by card.