Sharing the checkout experience with Customer Facing Display is made possible with the Lightspeed CFD desktop app. Once Lightspeed CFD is installed on your computer, simply open and connect it to your secondary display. Once connected, your secondary display shows the following sale details when making sales:
Customer's first name (if setting enabled)
Quantity
Item
Price
Gift card (numbers not included)
Work order (number and date and time ready)
Discount amount
Note
Non-taxed items (if setting enabled)
Tax (rate and total per rate)
Subtotal
Total
You can also configure your Customer Facing Display settings and branding to customize it further.
Note: You can connect a secondary display (e.g. monitor) or device (e.g. iPad) without the Lightspeed CFD app. However, we recommend connecting a secondary display with the Lightspeed CFD app for optimal performance.
To connect your secondary display with Lightspeed CFD:
Open Lightspeed CFD on your computer.

Note: You can also open Lightspeed CFD from Retail POS by clicking Sales > Customer Facing Display > Open Lightspeed CFD.

Select the secondary display that your customers will see. A red border briefly appears on the secondary display to be sure you've selected the correct one.
Click Connect.
You should now see your shop's background and logo on your secondary display. The connection status light at the bottom-left of the screen should also be green and say connected if you click it.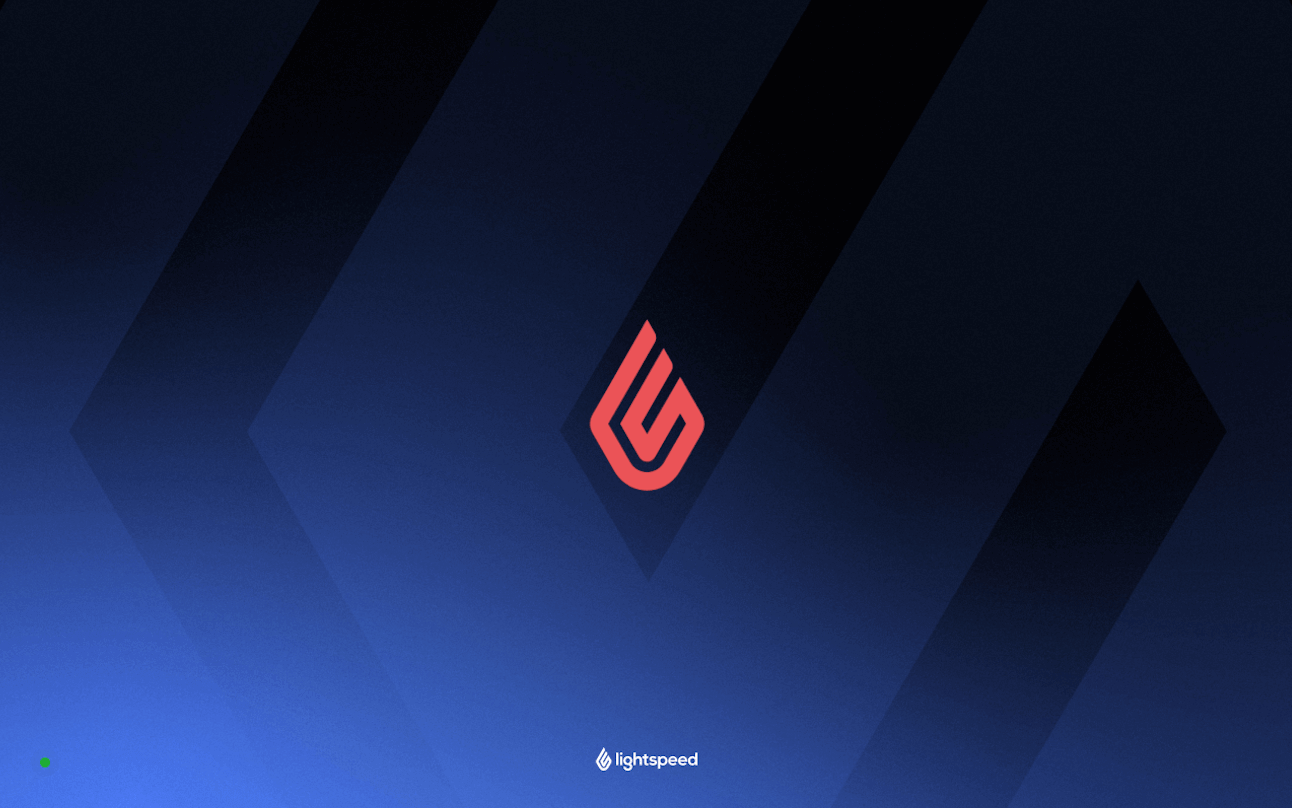 Note: If you're connecting for the first time, the connection status in Lightspeed CFD will be Ready to connect. This is because you need to go to Sales > Customer Facing Display (V2) in Retail POS and click Open Lightspeed CFD to complete the connection. Unless you change browsers, you won't need to do this additional step again.
In Retail POS, you should see that your secondary display is connected and a few settings should appear. Once you've configured your settings, you'll be ready to make sales and your secondary display should share them in real-time with your customers.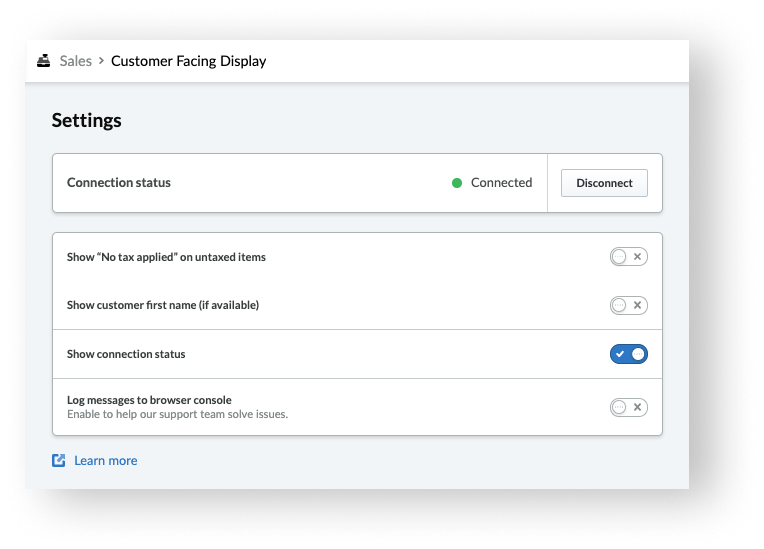 Should you need to disconnect your secondary display, simply click Disconnect in Lightspeed CFD. You can also click Disconnect at the right of your display's connection status light in Retail POS. However, you'll also need to click Disconnect in Lightspeed CFD if you do.

What's next?