Under Settings > General Options, you have the choice between two cost methods for your accounting:
Average Cost:
First-In First-Out (FIFO)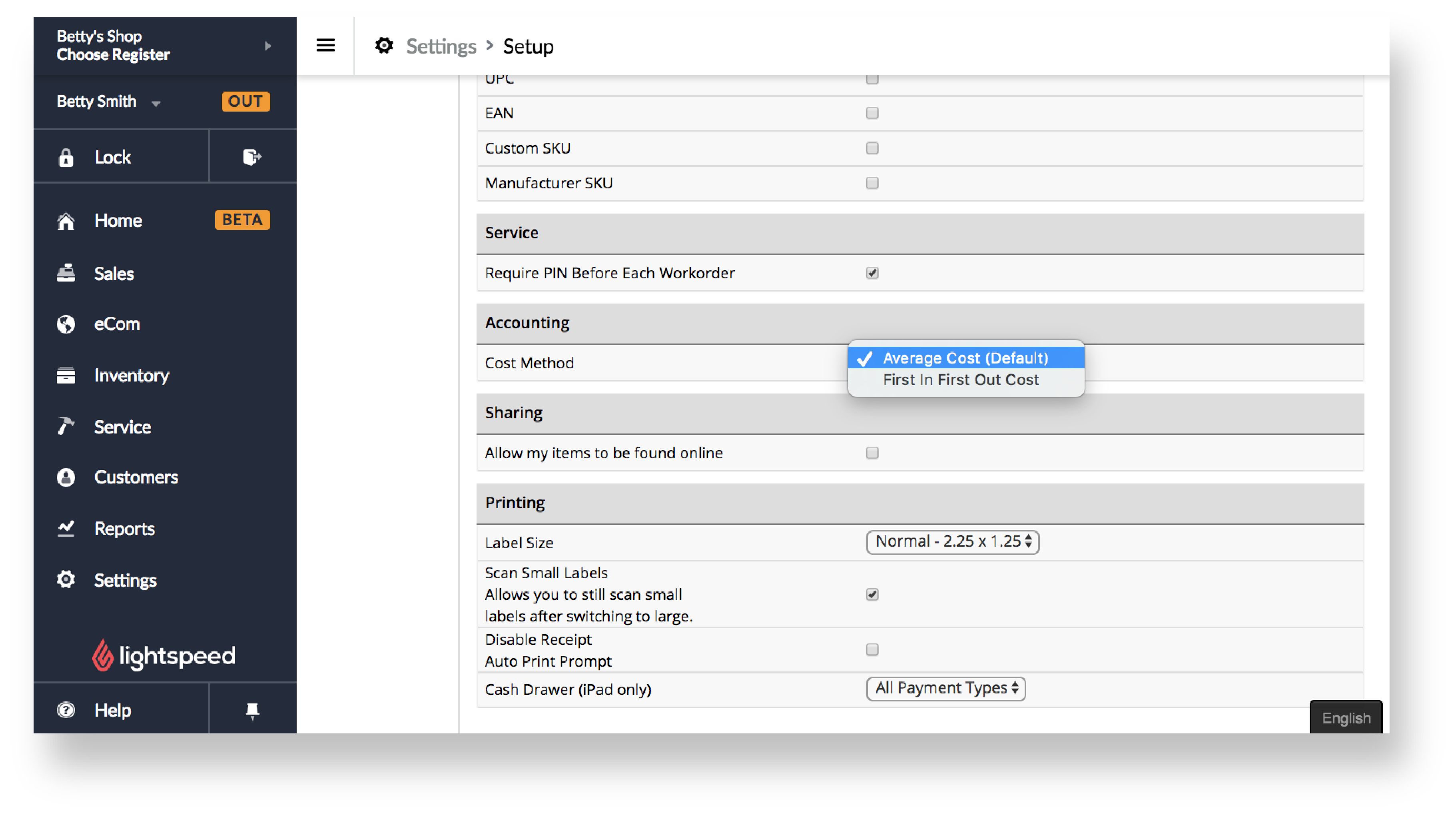 The cost method you select will determine the cost calculations your account will make for your inventory's quantity on-hand and your sold items (cost of goods sold). Because the results of these cost calculations are involved in many other calculations in your account (e.g. margins, markups and profits), the cost method you select will consequently affect your reports. For this reason, we recommend confirming your cost method before you start adding and selling your items. If you're unsure on which cost method to select, we also recommend discussing it further with your bookkeeper so that your Lightspeed Retail POS account is aligned.
What's next?