This article describes how to set up a card reader for use with Lightspeed Retail POS for the purpose of processing credit card payments.
NOTE: Due to how they are encrypted, card swipers must be purchased directly from your payment gateway/processor. Contact your payment gateway/processor directly to inquire whether or not they support magnetic strip card swipers.
Set up includes the following:
Connect the card reader
Before connecting your card reader, you must have already configured your payment processing in your account.
Connect the card reader to your iPad as follows:
MagTek iDynamo: Insert the card reader into your iPad's dock connector.
MagTek uDynamo/ID TECH Shuttle: Insert the card reader into your iPad's headphone jack.

NOTE: The Magtek uDynamo is not compatible with the iPad Pro.




For MagTek uDynamo and ID TECH Shuttle card readers only, go to your iPad iOS Settings screen, and enable Lightspeed in Privacy > Microphone, and then increase your iPad's volume to maximum level. The volume setting sets the voltage for the card reader and must be set to maximum.
Assign the card reader in Lightspeed Retail POS
Tap Payment Terminal on the profile screen.

Select the appropriate card swiper from the list of available options.

Tap Done.
The swiper you selected in option 2 will now appear on the profile page under Payment Terminal with a green Online status indicator.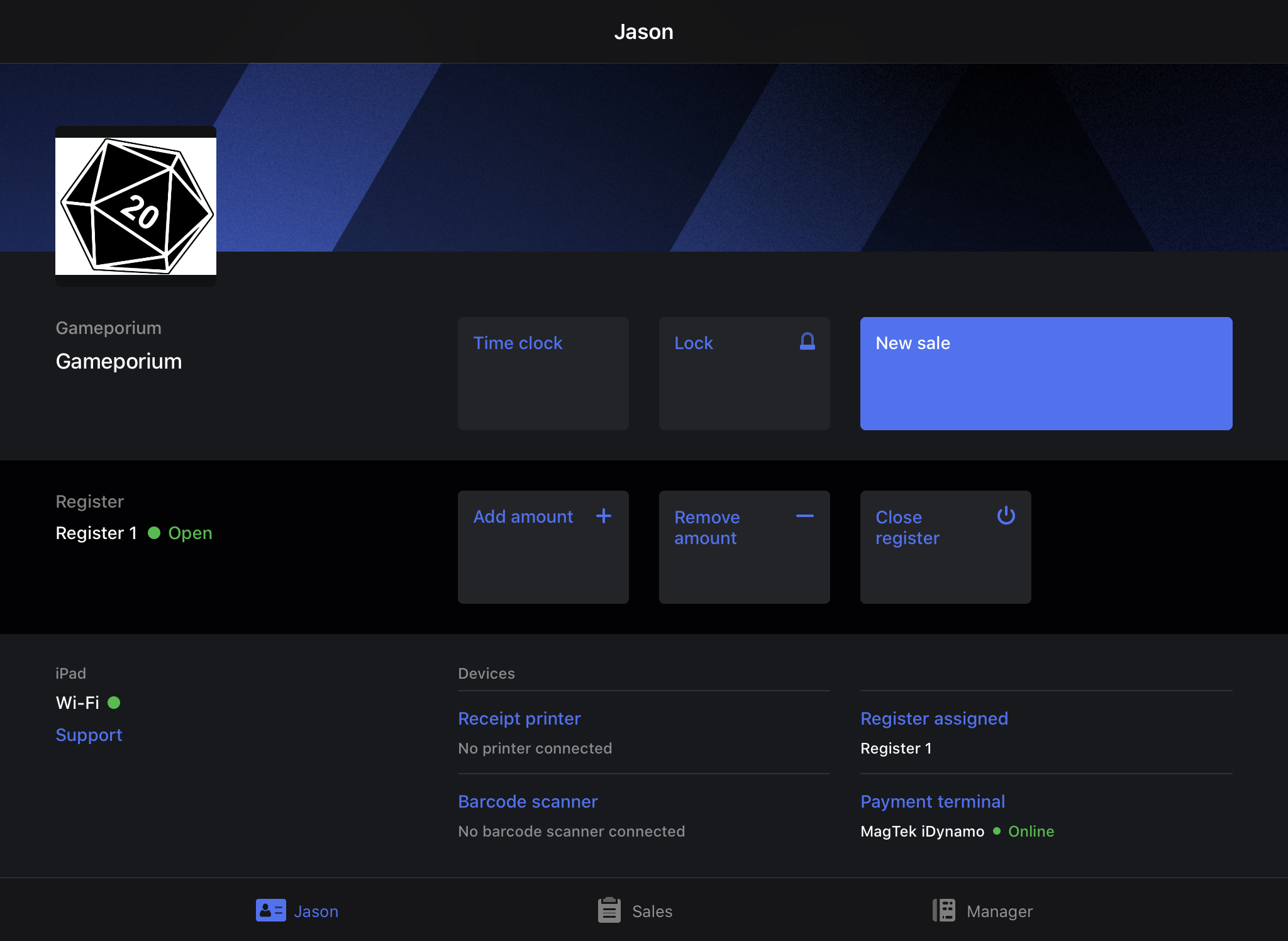 You are now ready to accept card payments.