By default, Lightspeed Retail accounts are equipped with print templates that include all the standard information that Retailers might need when printing their:
sales receipts,
labels,
purchase orders,
transfers, and
work orders.
If needed, however, you can customize the receipts, labels and other printed documents generated by Lightspeed Retail. This includes localized sales receipts if you're located in Quebec, the Netherlands, Belgium or a Spanish-speaking country. For a full breakdown of our default and custom print templates, see the following table:
Note
: Some countries have made the rounding of cash payments mandatory by law for certain businesses. To abide by these rounding laws, Retail POS allows merchants to round sales totals and cash payments on receipts with the use of print templates. To learn more, please see
Cash rounding on sales receipts.
Before customizing your print templates, you'll need to add the Print Templates feature to your Retail account. To check if it's enabled already, from the main menu, click Settings > Print Templates. If you don't see the Print Templates section, contact our Retail Support team and they'll add it for you.
To customize a print template:
Open a print template from the table above.

Select and copy the raw code of the print template.

From the main menu, click Settings > Print Templates.

Paste the raw code of the print template into the appropriate print template field (e.g. the English (custom) print template into the SaleReceipt field).

If the print template field is not listed, add it by clicking the appropriate button:

+ New SaleReceipt
+ New ItemLabel
+ New WorkorderReceipt
+ New PurchaseOrderReceipt
+ New TransferReceipt

To customize the print template, the options are described on the right-hand side. On the left-hand side, toggle any of the options between false and true to enable or disable them.

To save your changes, click anywhere in your Retail account.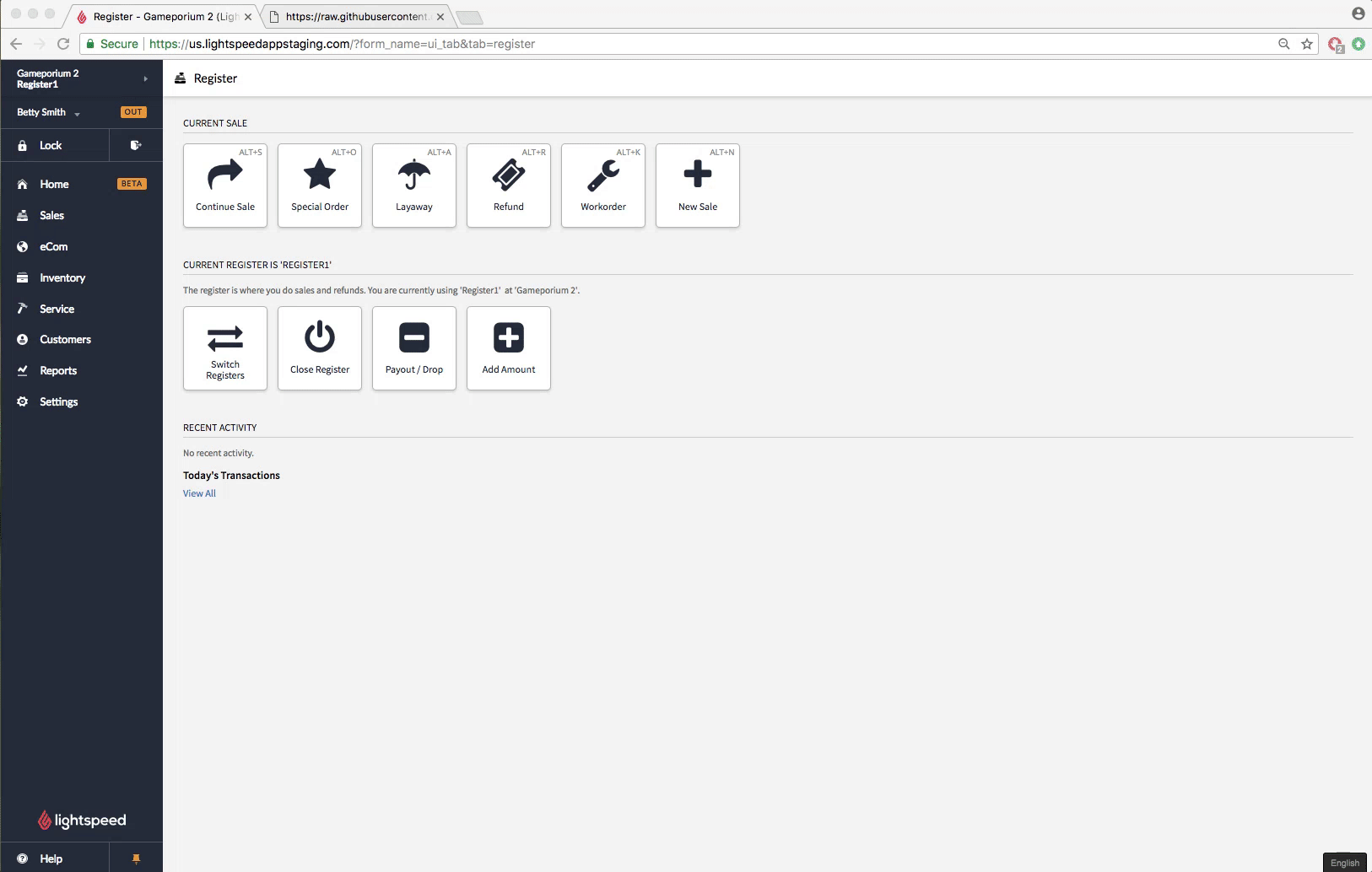 Note: If you're customizing your sales receipts, we recommend printing a sales receipt to test your changes:
To test your customized print template, go to Reports > Totals.

To open a transaction, click its blue ID.

To print a sales receipt, click Print Receipt.