Beta
This integration is currently only available to certain merchants in the USA
Connecting to the brands that you purchase from is the staple of NuORDER. By connecting to your brands, you gain access to their product range and can create purchase orders for the items that you need.
There are two ways to get access to new brands on NuORDER:
Connecting from the NuORDER Marketplace
The NuORDER Marketplace allows you to search for specific brands by name or to browse by category. To open it, select NuORDER Marketplace from the main menu.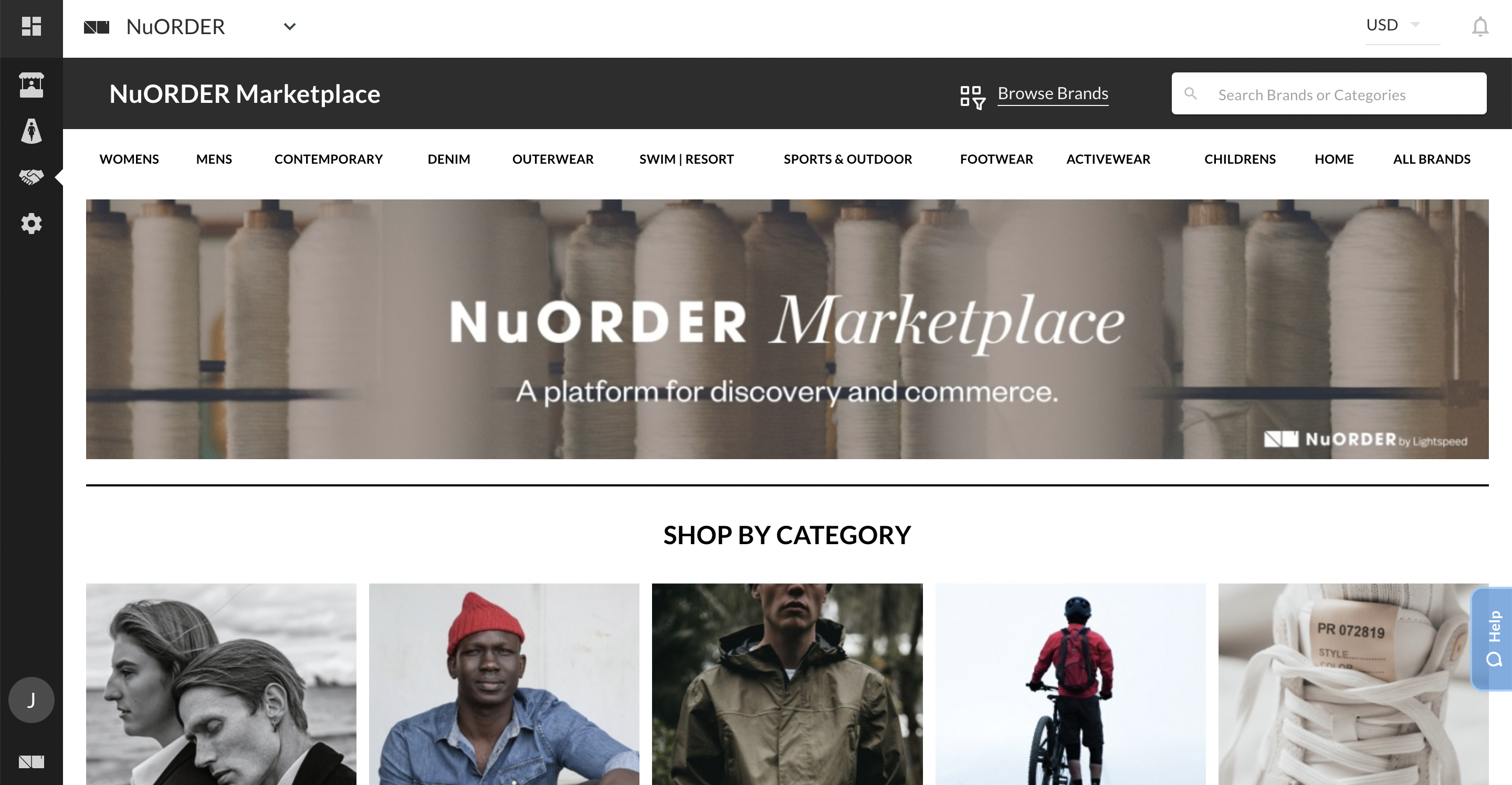 Finding a brand
Use the Search for Brands or Categories field to enter the name or keyword for the brand you're looking for, or select Browse Brands to view a list of brands currently available on NuORDER.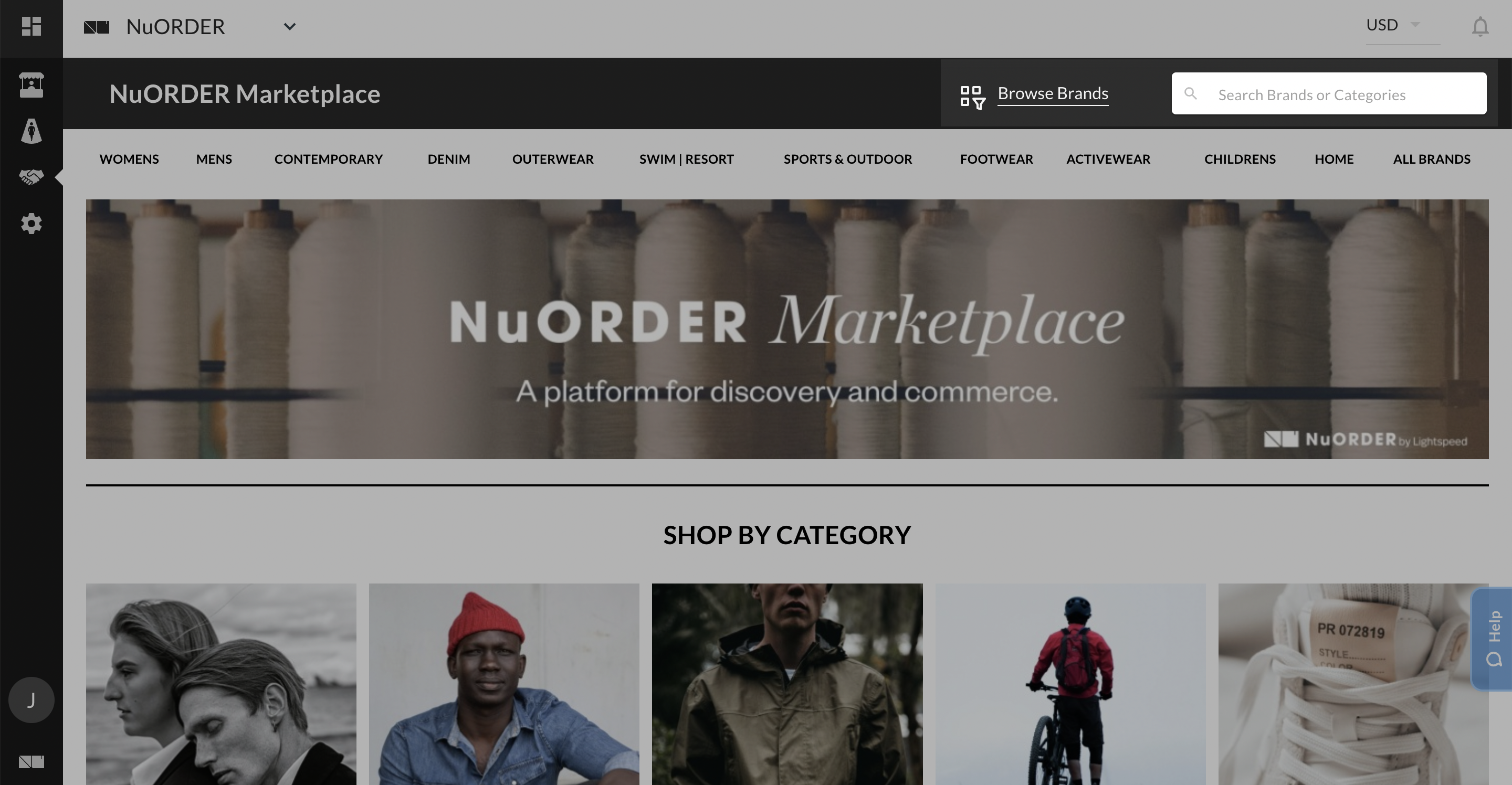 Use the category bar to search for brands based on categories, such as Outerwear, Footwear, or Sports & Outdoors.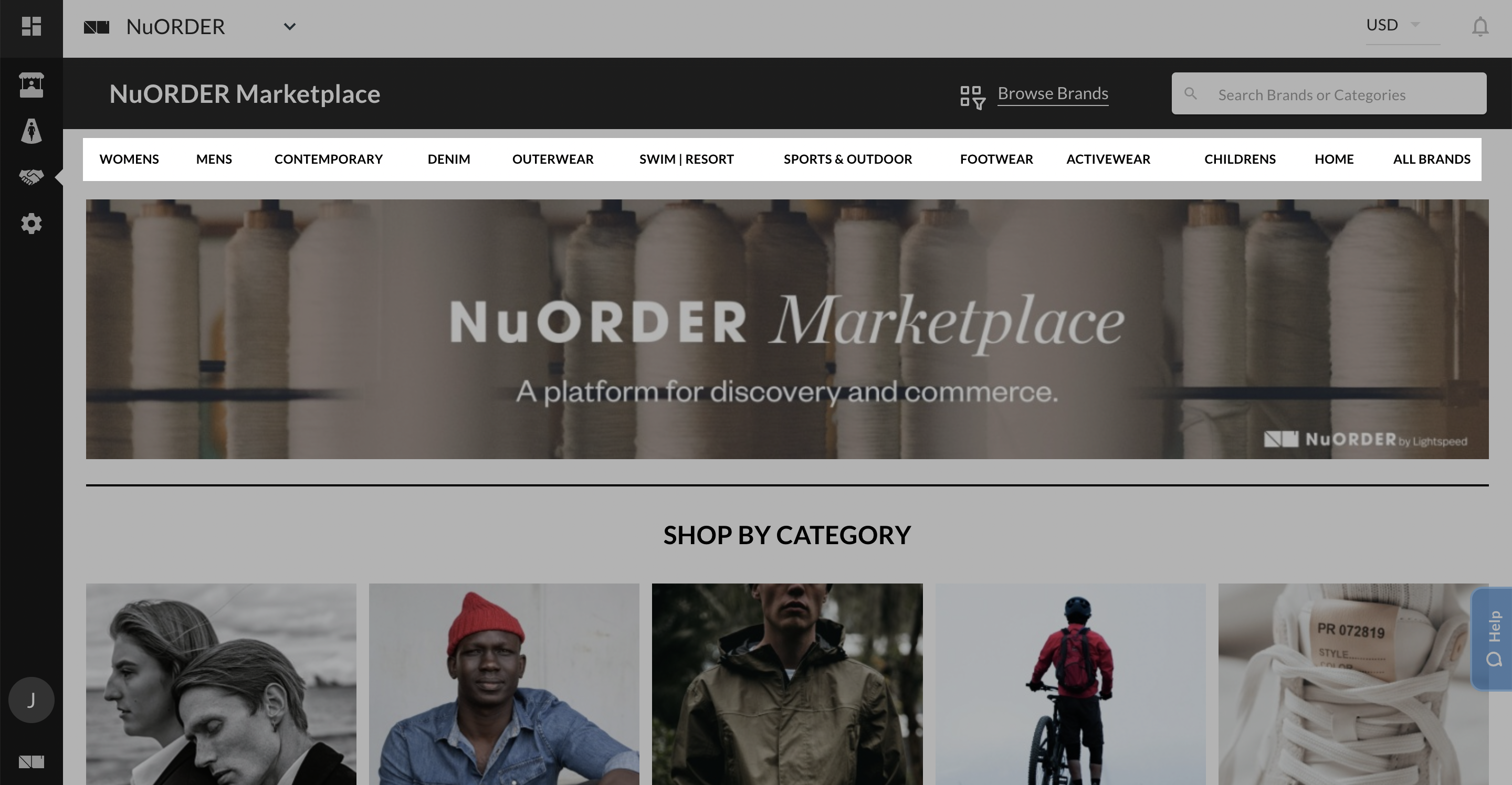 The featured carousel displays brand blocks curated to meet specific needs. You can explore these blocks for specific wants, including sustainability, BIPOC, and women-owned.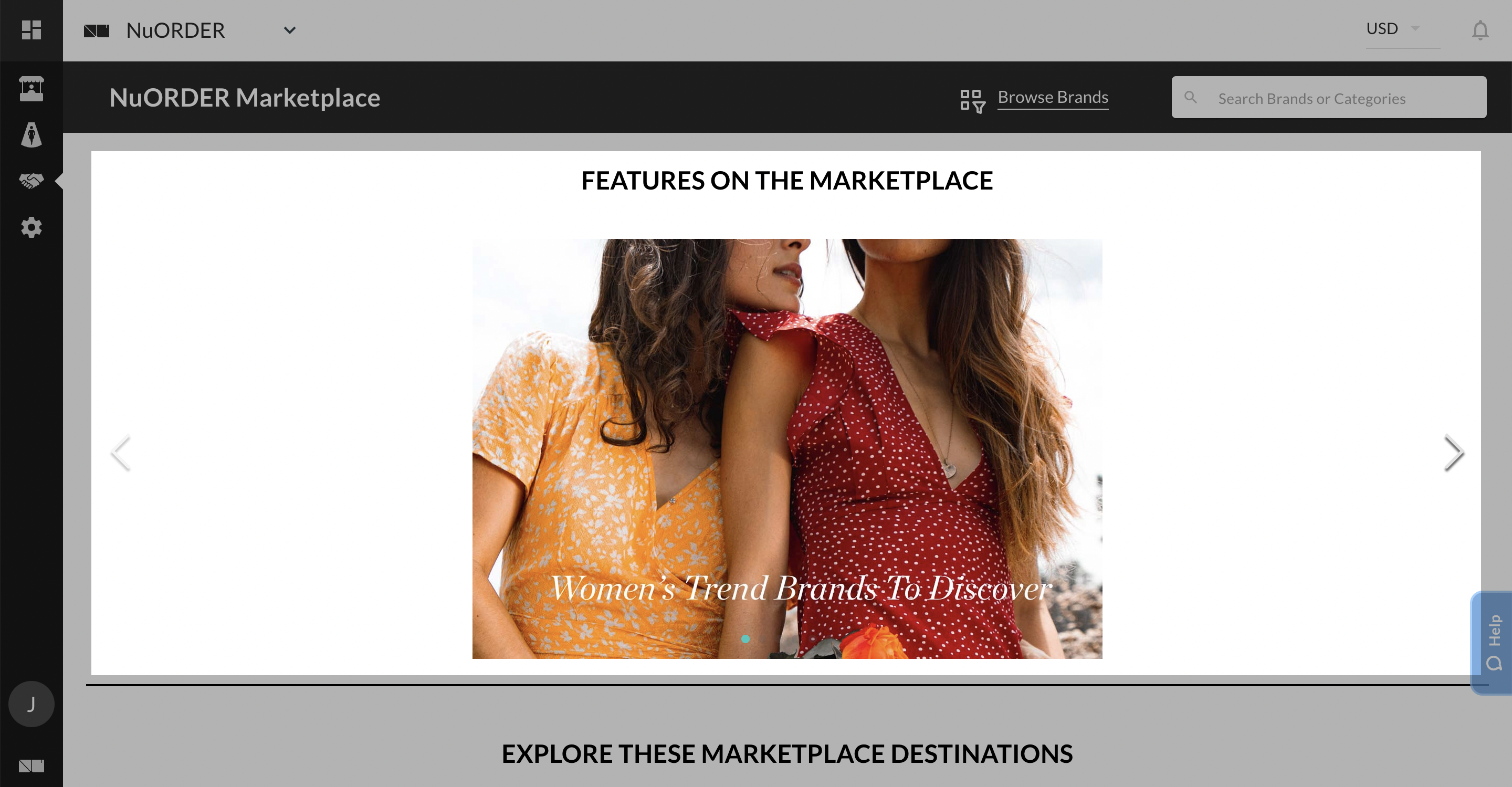 Request a connection
Once you've found a brand you wish to connect with, select Connect with this brand.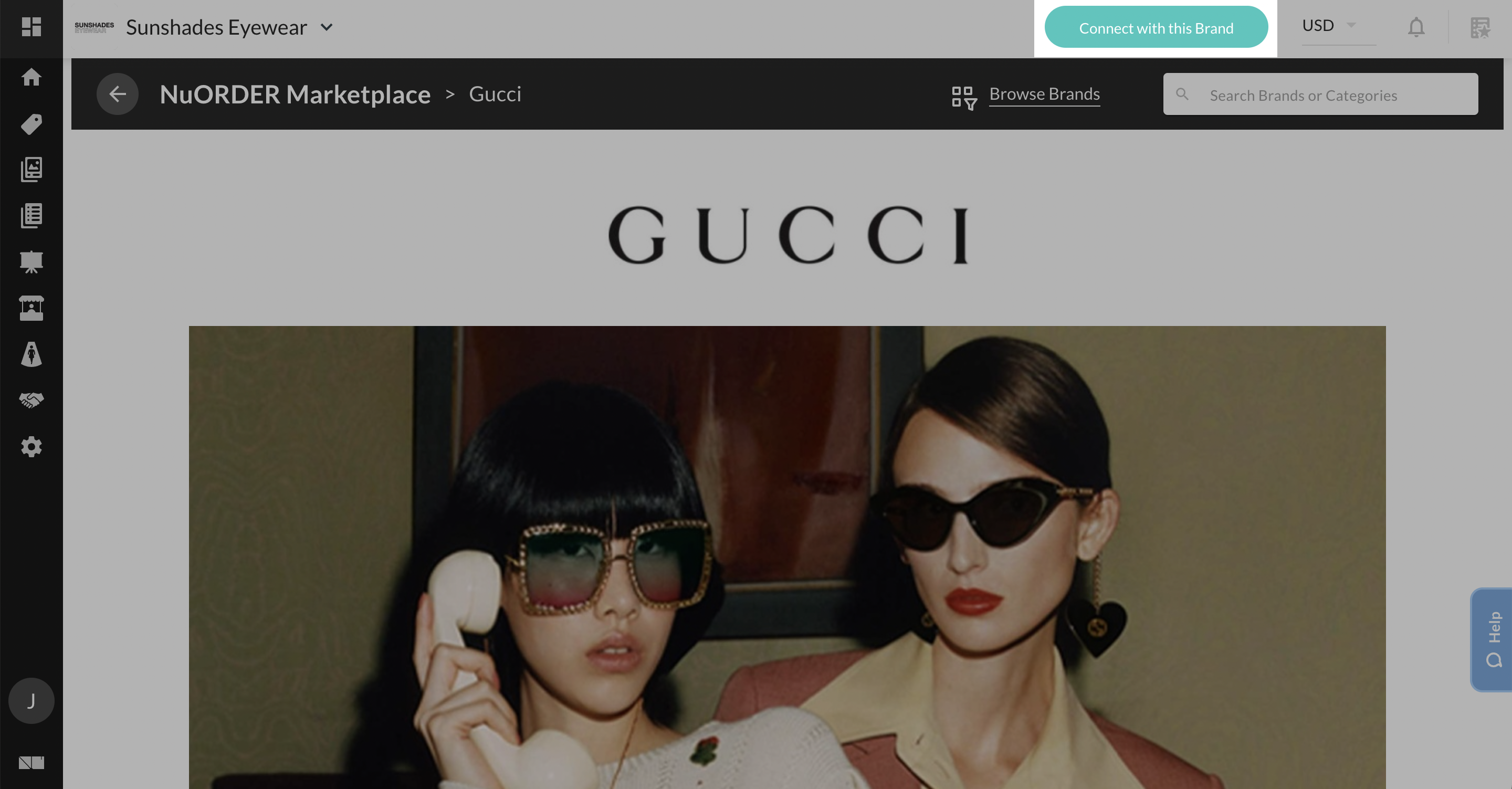 After the brand confirms your request, you'll receive an email confirmation and be able to view and order their products in NuORDER.
Connect direct
If you already know that a brand is on NuORDER, or think that they should be, you can reach out directly to your representative at the brand. Ask them to add you as a buyer in order for you to log in and shop with them on NuORDER.
Once they add you as a connected buyer, you will receive an invite to grant access to their brand's products.
What's next?