Once you finish registering for your eCom (E-Series) account, you are redirected to your eCom dashboard. We recommend following the list of pre-launch tips displayed there. If you need additional guidance, the eCom (E-Series) Help Center is currently the best available resource. You'll find everything you need there, from adjusting the design for your online store to connecting your domain name.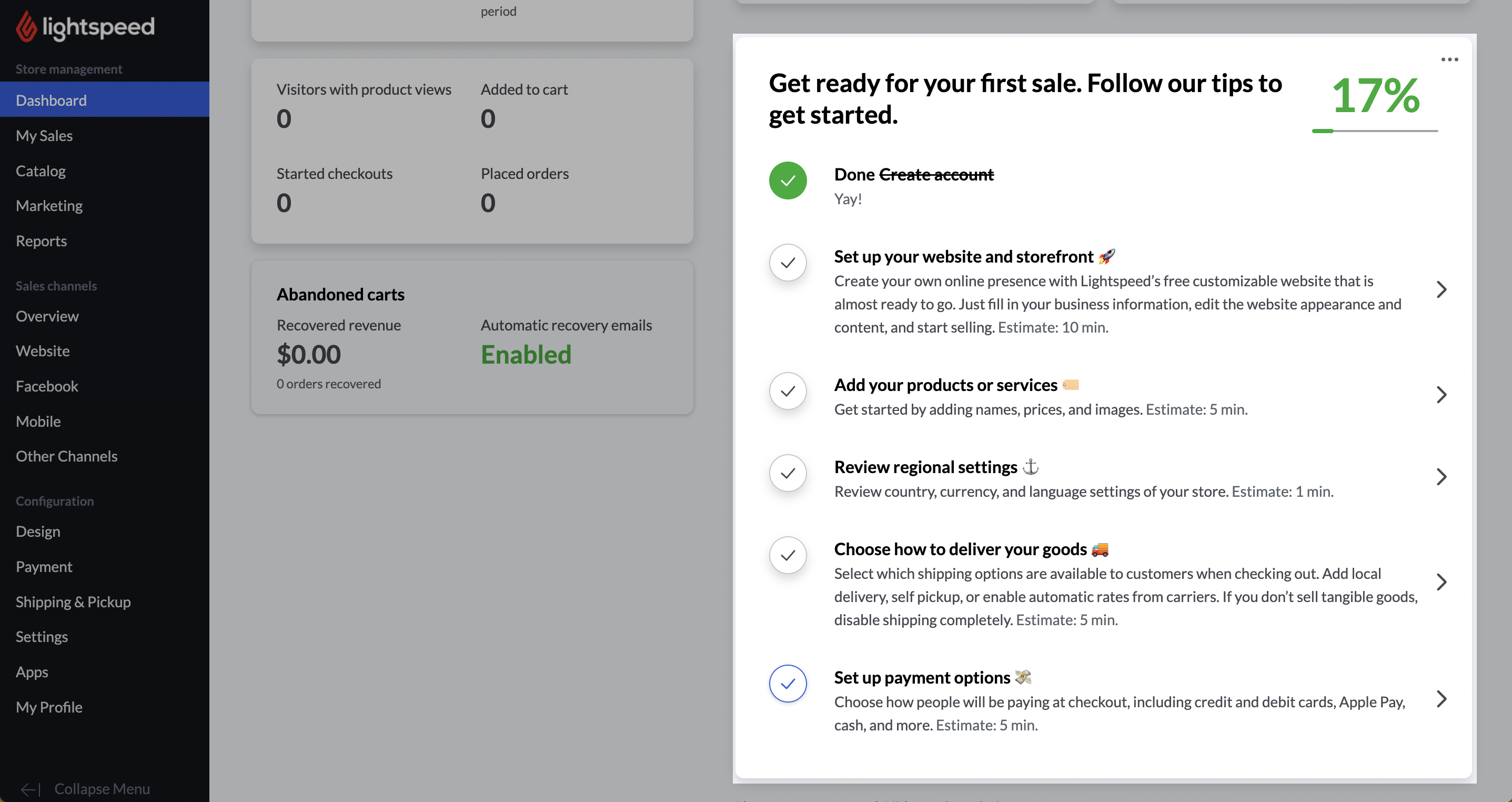 For questions regarding the sync between Retail POS and your eCom (E-Series) account, refer to the following articles on our Retail Help Center:
Technical support
For help with setup or any technical issues, reach out to Lightspeed eCom support. Your case may be escalated to Ecwid's technical support team.
Billing inquiries
All eCom (E-Series) billing inquiries are handled by your account manager.
What's next?
Managing employee access for Retail POS (R-Series) and eCom (E-Series)
Viewing online sales from eCom (E-Series)