The Reports section will show you a comprehensive log of Loyalty point earnings and redemptions. You'll be able to see a time-stamped overview of where they were earned/redeemed (both location and source), the number of points involved, and which customer made the transaction. You can find it by navigating to Reports > Points Usage.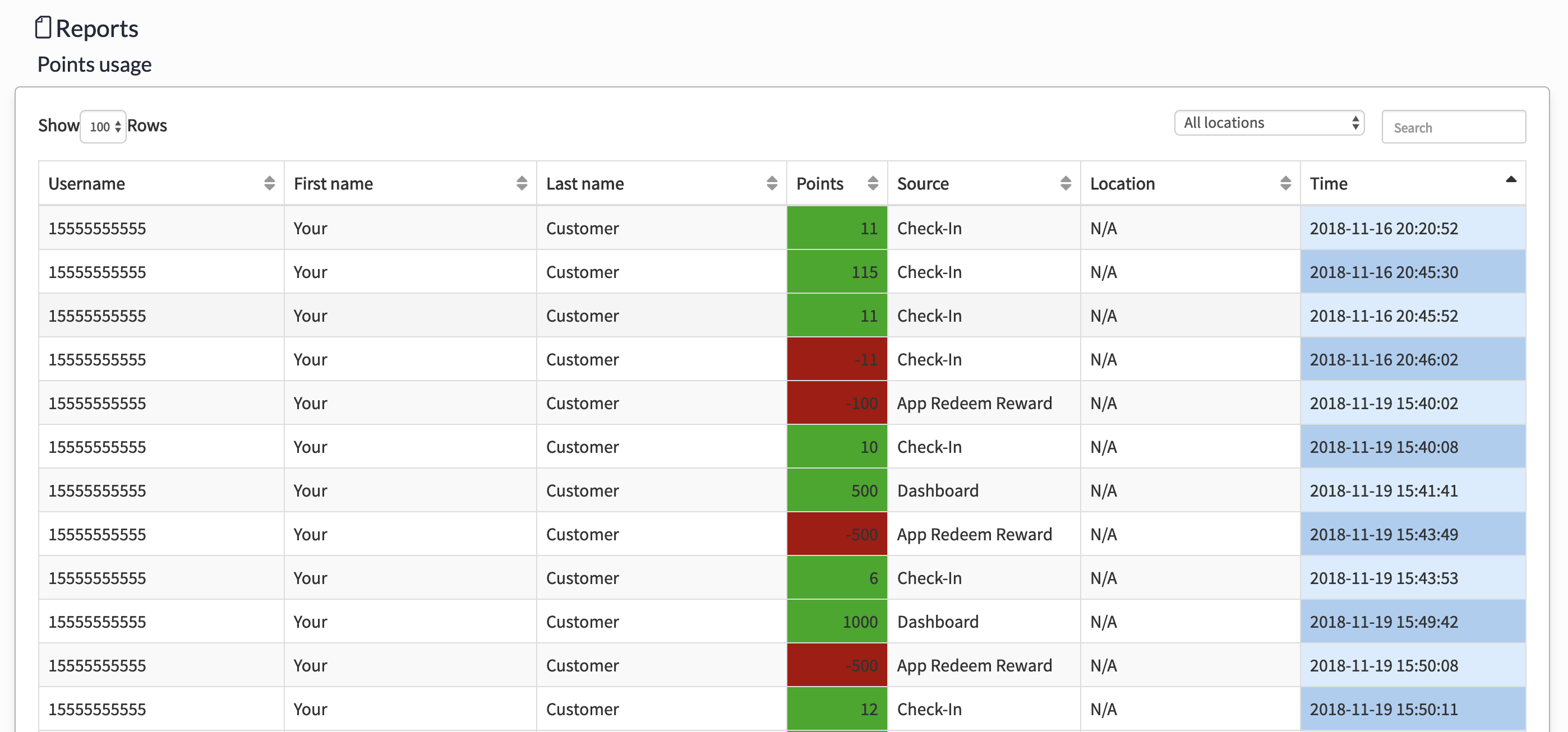 In this report, you can:
Sort any column by ascending or descending order.
Search for specific names or Usernames.
Filter by Location.
While the Dashboards section will give you recent trends at a glance, the Points Usage report will allow you to delve deeper into your data so you can make informed decisions about the future of your Loyalty program.