You can customize the background and logo of the Retail POS app to project a seamless in-store brand experience to your customers. The background you select appears on the background of the interface and the logo you upload appears on both the interface and the sales receipts that you print or email from the app. The configuration of these brand settings are done in Manager > Settings > Company Branding.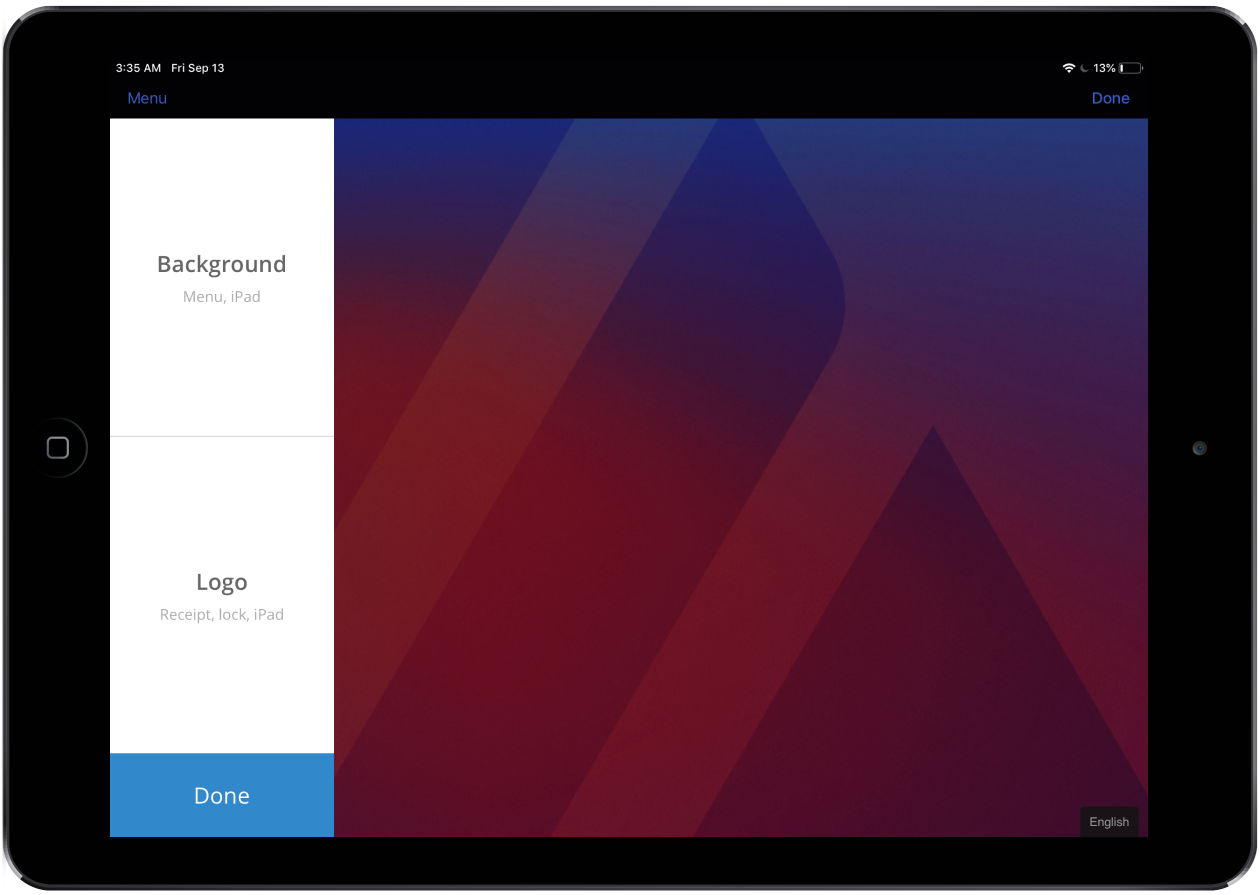 For more detailed instructions, please see Branding your shop.
Once you select a background and logo in the Manager tab, they'll display on the Profile screen, the New sale screen and the Lock screen.
Profile screen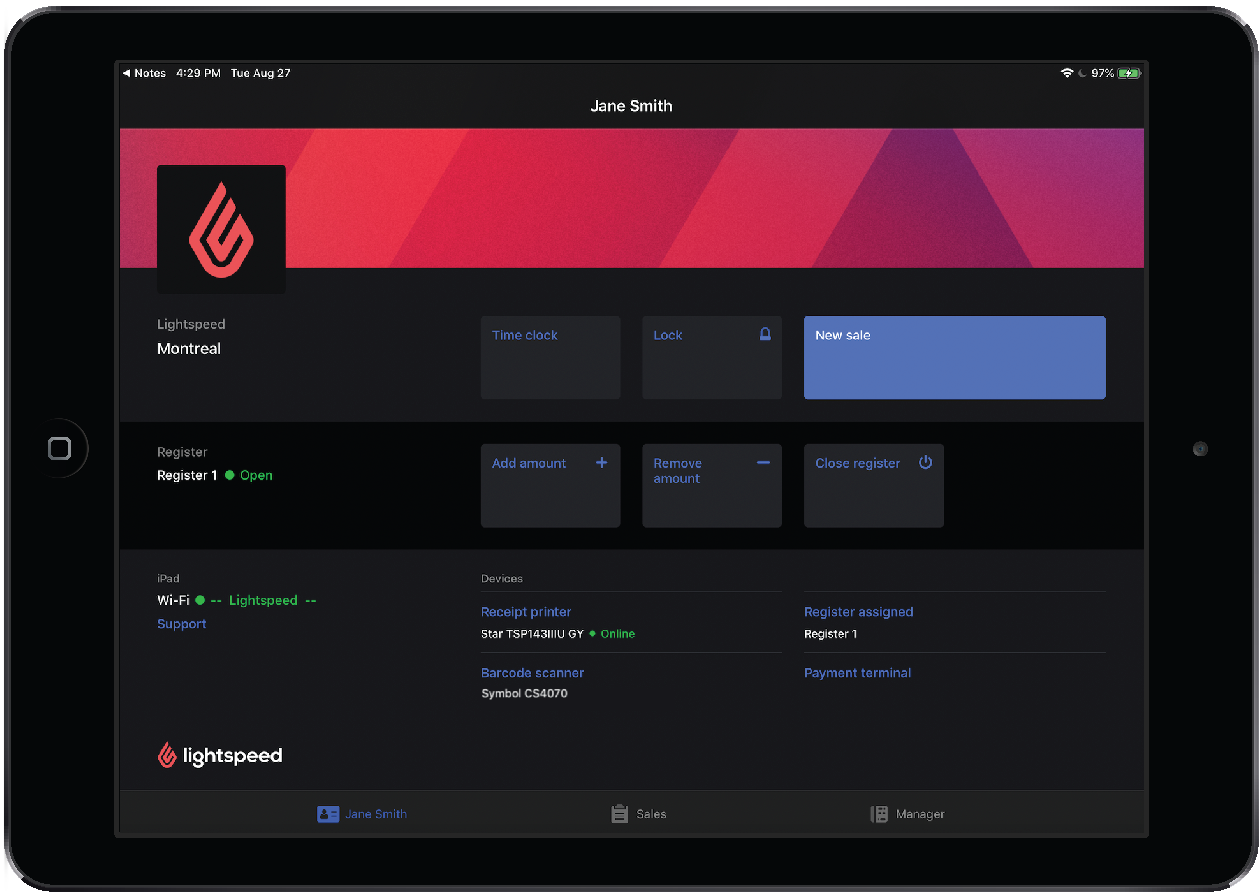 New sale screen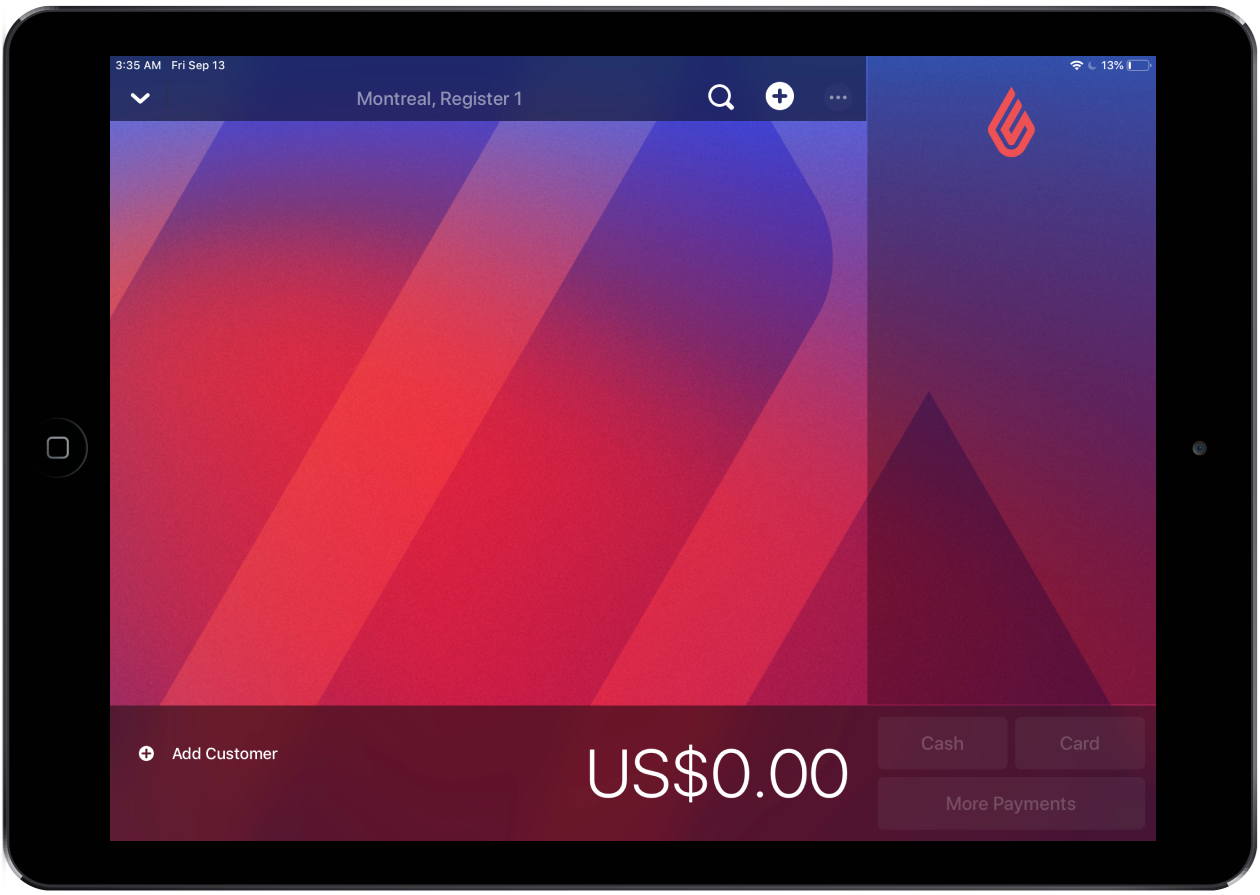 Lock screen