If needed, you can manually enter a customer's credit card information on the terminal during a sale. 
Initiate a sale in Lightspeed Retail on your computer.
Click Payment > Credit/Debit.
By default, the Enter Charge Amount field is set to the remaining balance of the sale. Optionally, modify the amount in the field.
Click Manual Entry.
Enter the credit card number on the terminal and press the enter button.
Enter the credit card's expiry date on the terminal and press the enter button.
When the payment amount appears on the screen, you can:

confirm the amount.
cancel the payment.

Enter the zip code associated with the credit card account and press the enter button.
If your terminal supports it, have your customer sign on the terminal screen and tap the on-screen Done button.
The terminal returns to the idle screen once the payment is successful. Complete the sale in Lightspeed.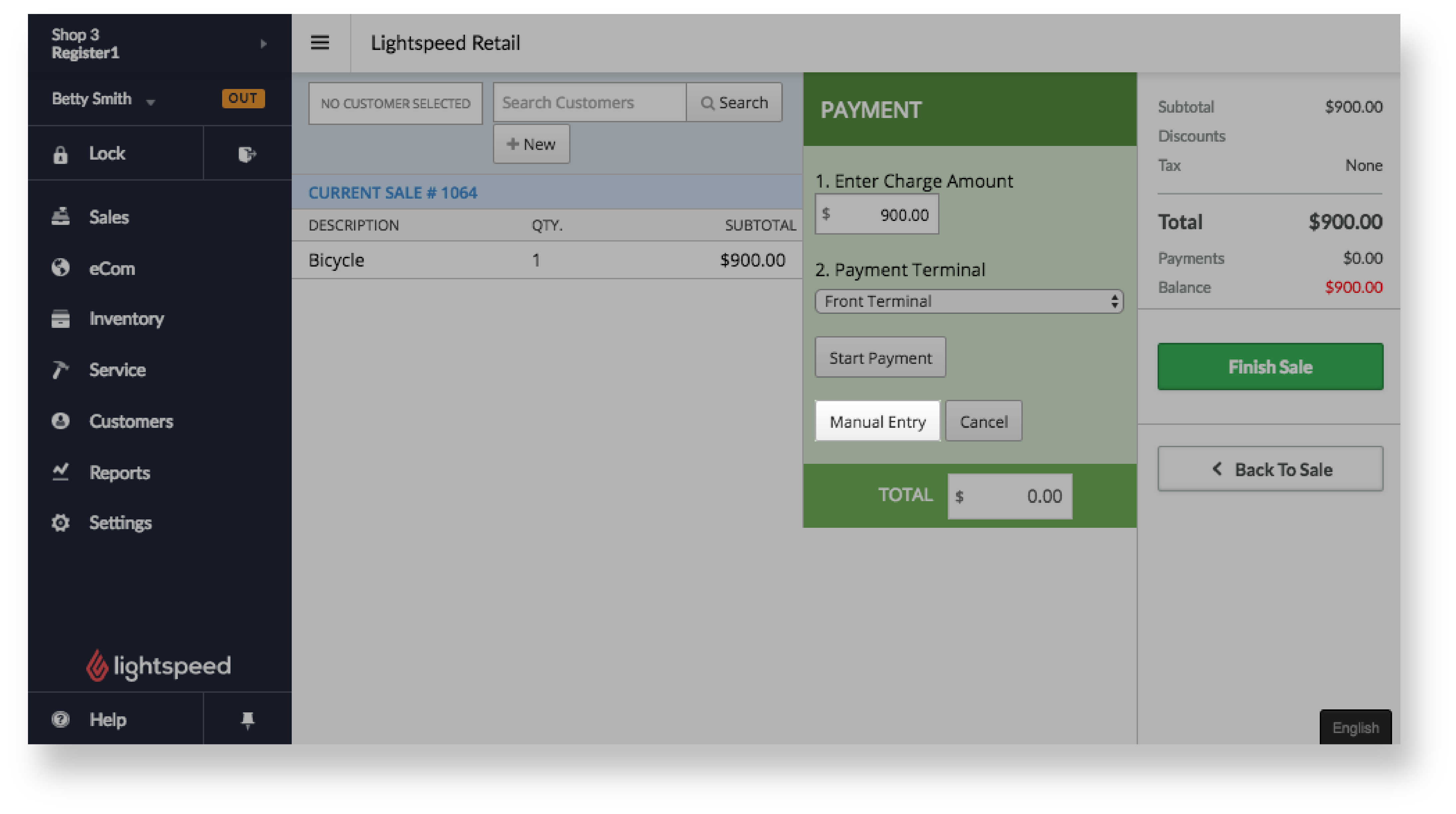 If your customer's card has insufficient credit or funds to cover the payment, Lightspeed Retail will partially approve the payment and charge the maximum available amount on the card if Allow Partial Approvals is enable in your Lightspeed Payments gateway settings. You can then click Back to Sale and your customer can pay for the balance with a different payment type. If they prefer, they can also choose to remove the credit/debit card payment and use a different payment type altogether. For more information on how to enable partial approvals, please see the appropriate setting up article for your hardware.