Gift receipts are a great way to serve your customers' needs when they are looking to purchase a gift. It allows merchants to select their customers' chosen items and quantities to appear on their gift receipts, without showing the sale price.
To print your gift receipt, follow these steps:
1. Once your sale is completed and the payment is processed, click Print Gift receipt.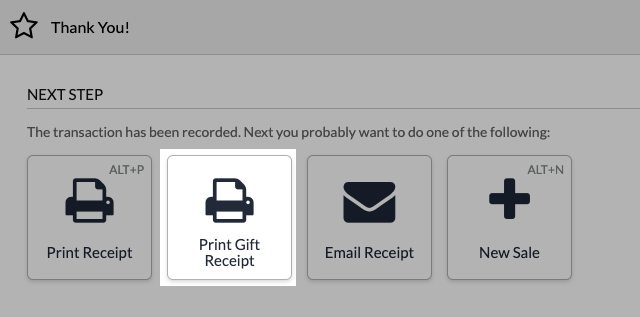 2. The gift receipt modal will appear allowing you to select the items and quantities you want on the gift receipt.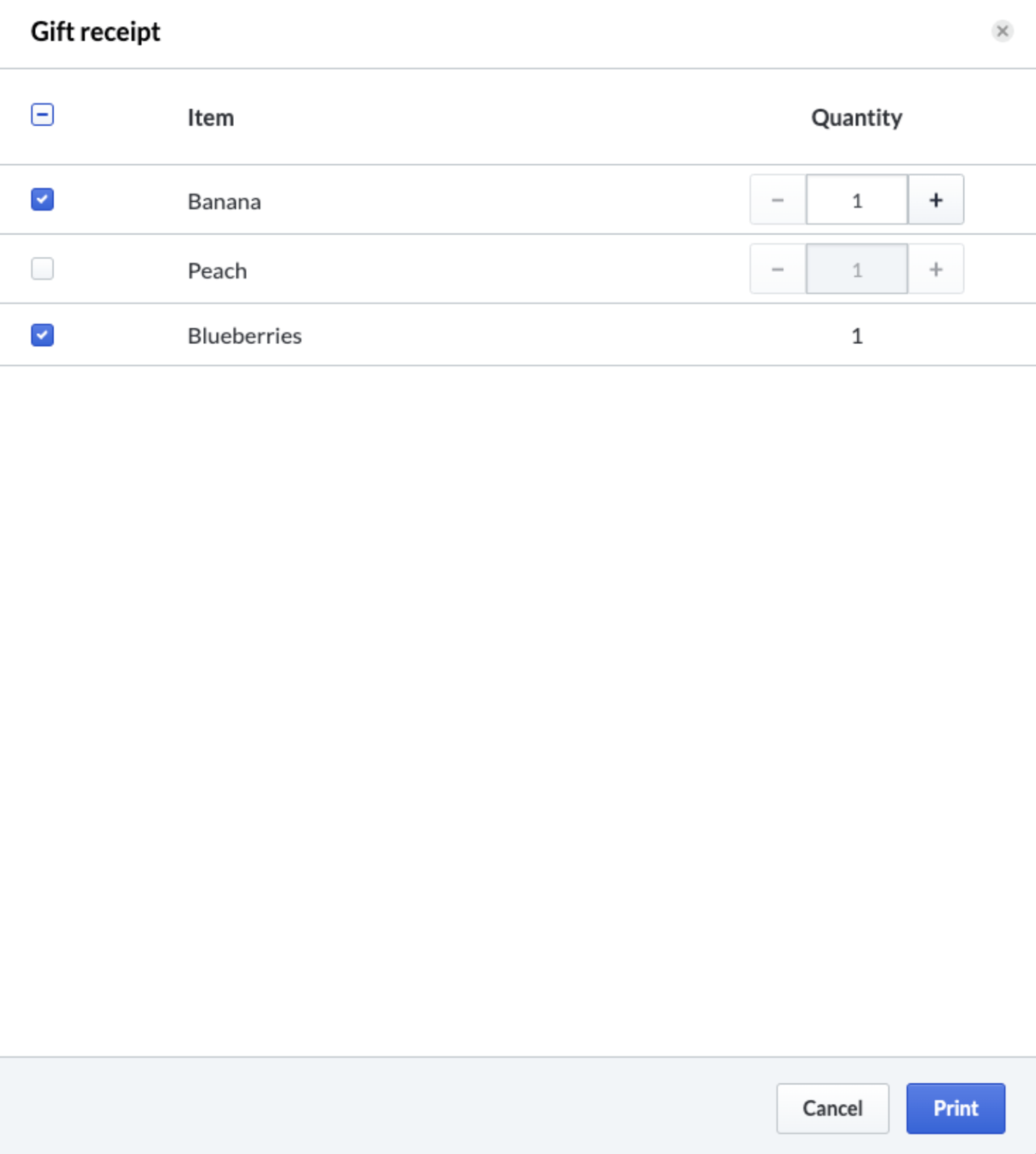 3. Once the desired items and quantities are selected, click Print.
4. The receipt will print showing your selected items and quantities.