If you have multiple Lightspeed products in your plan, you can link your Lightspeed accounts. This allows you to sign in and out of these linked accounts in one stroke and seamlessly switch between products with just one click.
Note
:
Currently, account linking and product switching are supported on Lightspeed Retail POS, Lightspeed eCom, and Lightspeed Golf.
If you're an existing Omni merchant, your ability to switch between Retail POS and eCom remains the same. We simply improved the look and feel of the main menu. If you also have the Lightspeed Golf product, however, you can sign in to Golf to add your Retail POS account. Doing so will automatically link both your Retail POS and eCom accounts to your Golf account.
Linking Lightspeed product accounts
To illustrate how you can link your Lightspeed accounts, here's how you can link your Retail POS to your Golf account. You can do so from either Retail POS or Golf—the choice is yours.
Simply adapt these steps depending on the Lightspeed product you're starting from:
Sign in to Retail POS.
From the main menu, select Retail. This displays the drop-down that allows you to switch between Lightspeed products.
From the drop-down, select Link accounts. A new page will display.

From the drop-down, select Golf.
Enter your Golf username and password.
Select Link account.
Your Lightspeed accounts are now linked. You should now see both of them listed and can go to either linked account from this page.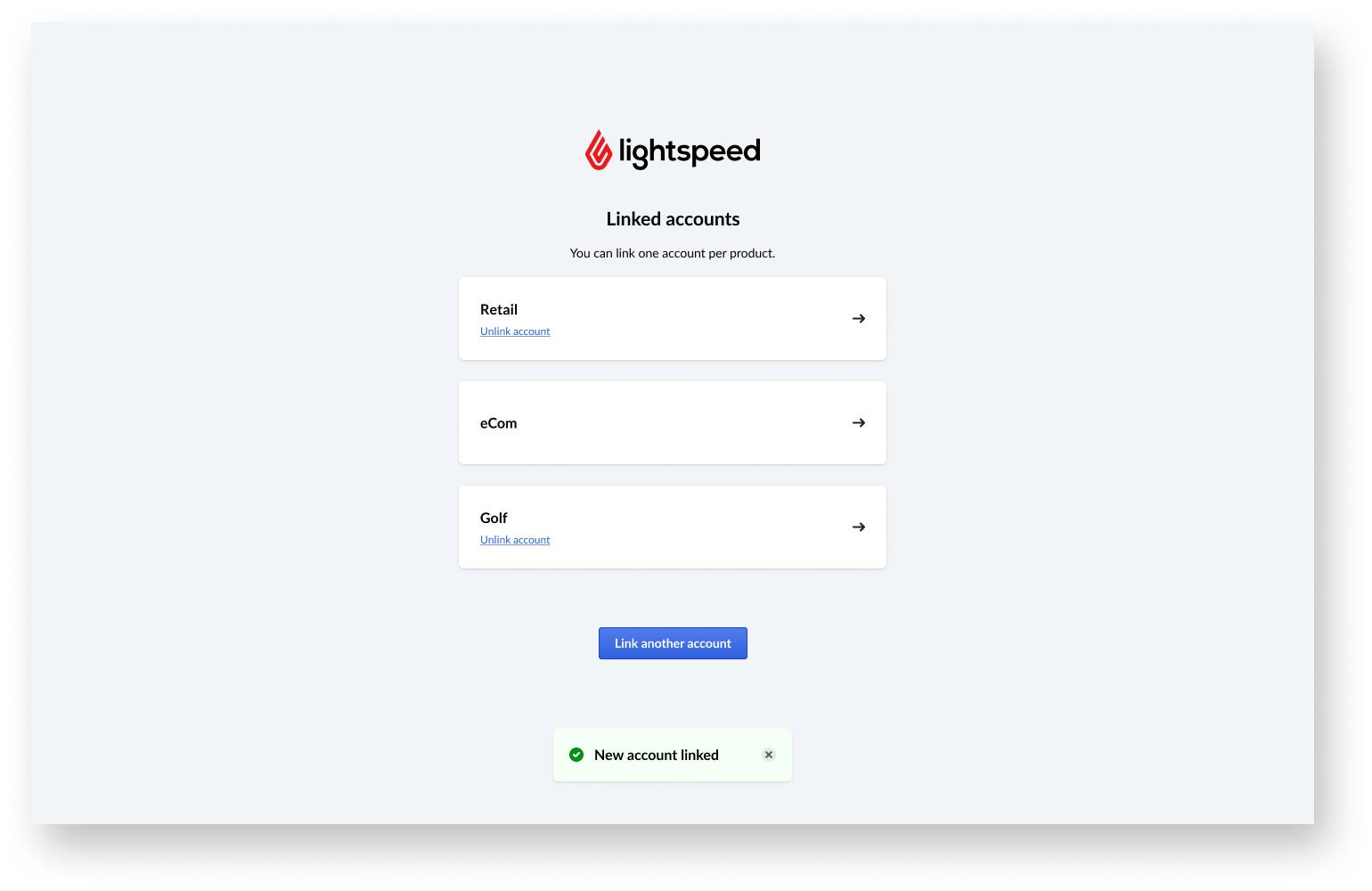 If you go to one of your linked accounts, you should also see a list of all of your linked accounts from the drop-down in the main menu. This drop-down is visible in the main menus of all your linked accounts. To switch between your Lightspeed products, simply select one from the list.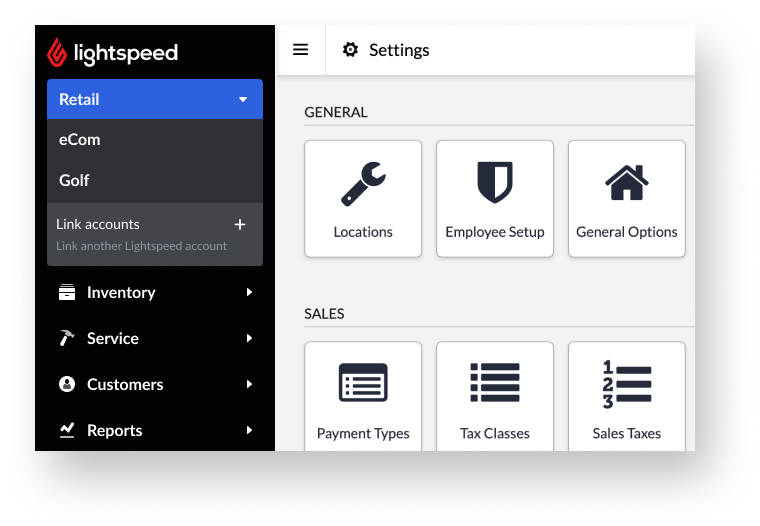 Logging out of Lightspeed accounts
When multiple linked products are open in the same browser window and you log out of one product, the single logout feature will automatically log you out of all products under the same session.
For example: If you're looking at Retail in one browser tab and Golf in another browser tab at the same time, and you log out of Golf, you will also be logged out of your Retail session.
If your Retail account is using the Auto Sign Out Delay feature, the time set in the Auto Sign Out Delay feature dictates the auto sign out timing for all linked products.
For example: If a user sets their Auto Sign Out Delay to 60 minutes and is idle for 60 minutes in all open linked products, they will be automatically logged out of those products.
When performing PIN Lock in Retail, users are automatically logged out of all open linked products. If the user enters their PIN and logs back into Retail, their linked products in the same window will be automatically logged back in upon refresh.
Click the name of the employee in the main navigation.
Select Sign out from the dropdown menu.