To further personalize Hub, you can configure three types of settings:
Languages
Notifications
Advanced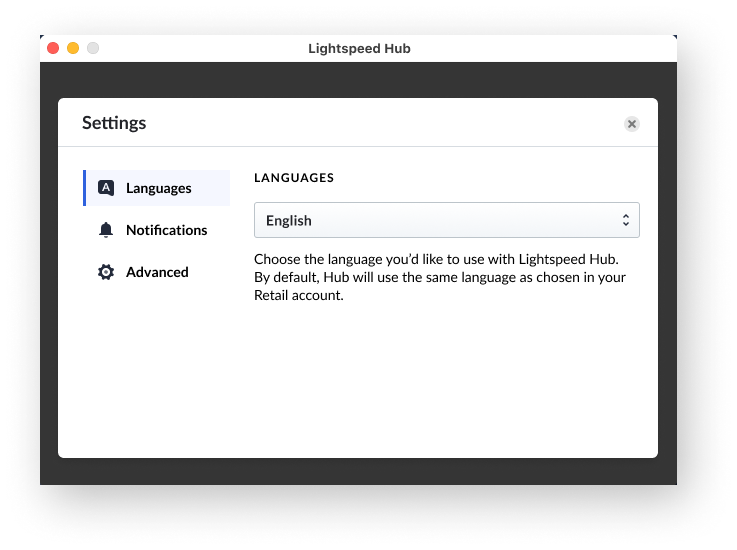 To configure these settings in Hub:
At the top-left of your screen, select Lightspeed Hub > Settings...
Configure the settings:



Languages

From the drop-down, select the language you want to use with Hub:




Default (same language you use with Retail POS)
English
French
German
Dutch
Spanish

Notifications

Select when you want Hub to notify you:




When Lightspeed Hub disconnects from Retail. This notification helps you make sure that your hardware is working throughout your business day.

Advanced

Under STARTUP, enable Launch Lightspeed Hub on computer startup to quickly connect Hub and your hardware to Retail POS at the start of your business day.

Under TROUBLESHOOTING, select Reset data if you're experiencing a connection issue with Hub or your hardware and have tried to troubleshoot it. After Hub relaunches and you connect to Hub from Retail POS, the issue should be resolved.

To save your changes, close the Settings modal.