Lightspeed Hub is the desktop application that makes hardware easy. Once installed on your computer, it helps you set up your hardware in fewer steps and guides you through the process.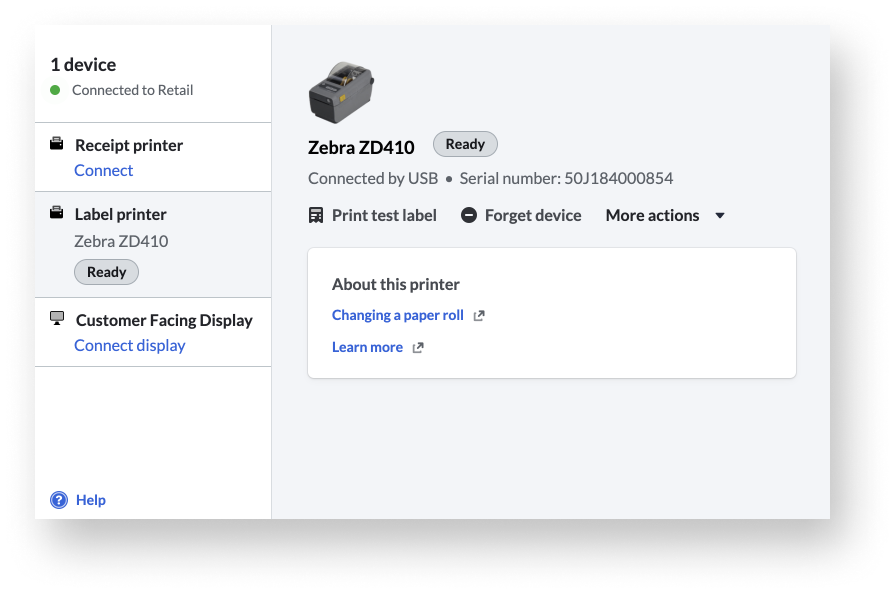 It also connects directly to Lightspeed Retail POS, bringing you a reliable connection to your hardware throughout the day. Should there be a connection issue between Hub and Retail POS or Hub and a device, the status of the connection will change in both Hub and Retail POS. In Retail POS, the status light next to Devices in the main menu will also turn yellow if one or more connections are not working or red if Hub is disconnected. This way, you can be aware of connection issues as soon as they arise and resolve them quickly.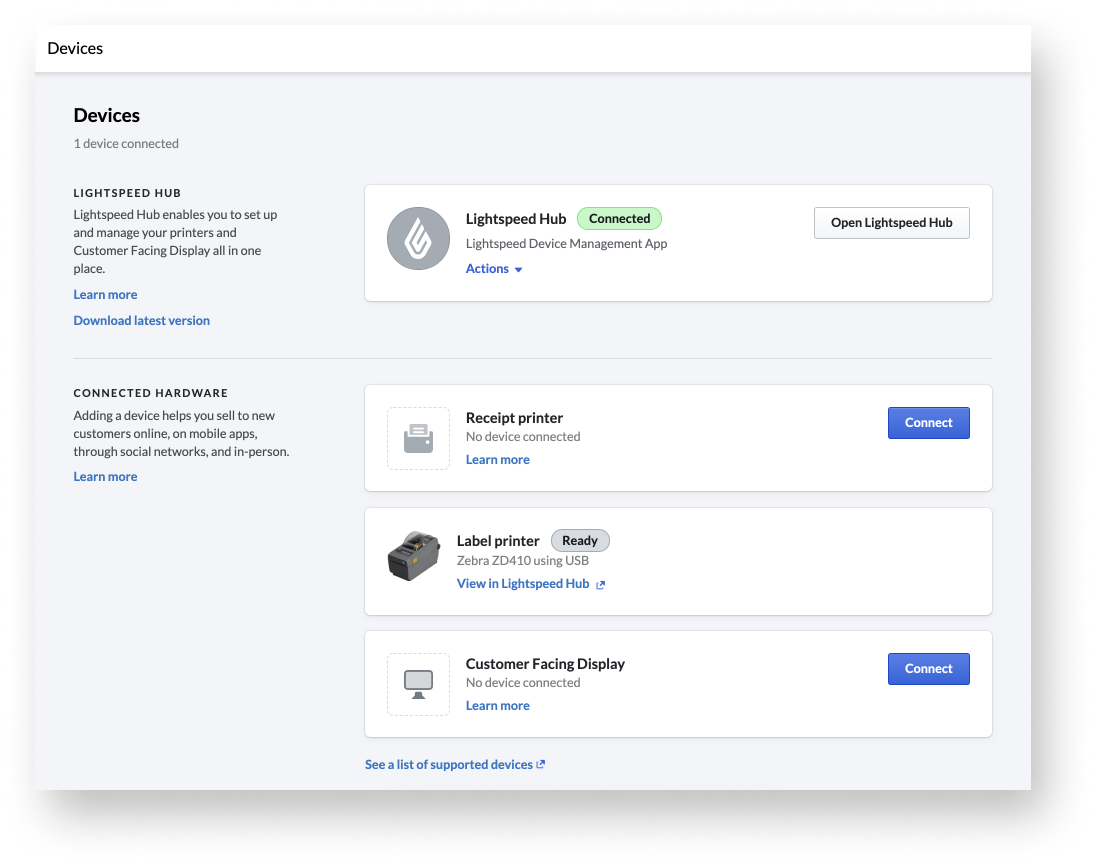 Getting started
To set up a device with Hub, start by reviewing if it's
supported for Hub
. Only certain devices are at this time. If it is,
install Hub on your computer
. From there, Hub will guide you through the setup. Should you need additional help, however, Hub will provide links to Help articles for more in-depth instructions.