Leaving an internal note on a sale or a refund is a helpful way to communicate between employees. If you leave an internal note, you can view, edit or delete it in your reports by finding the individual transaction. The same applies to receipt notes.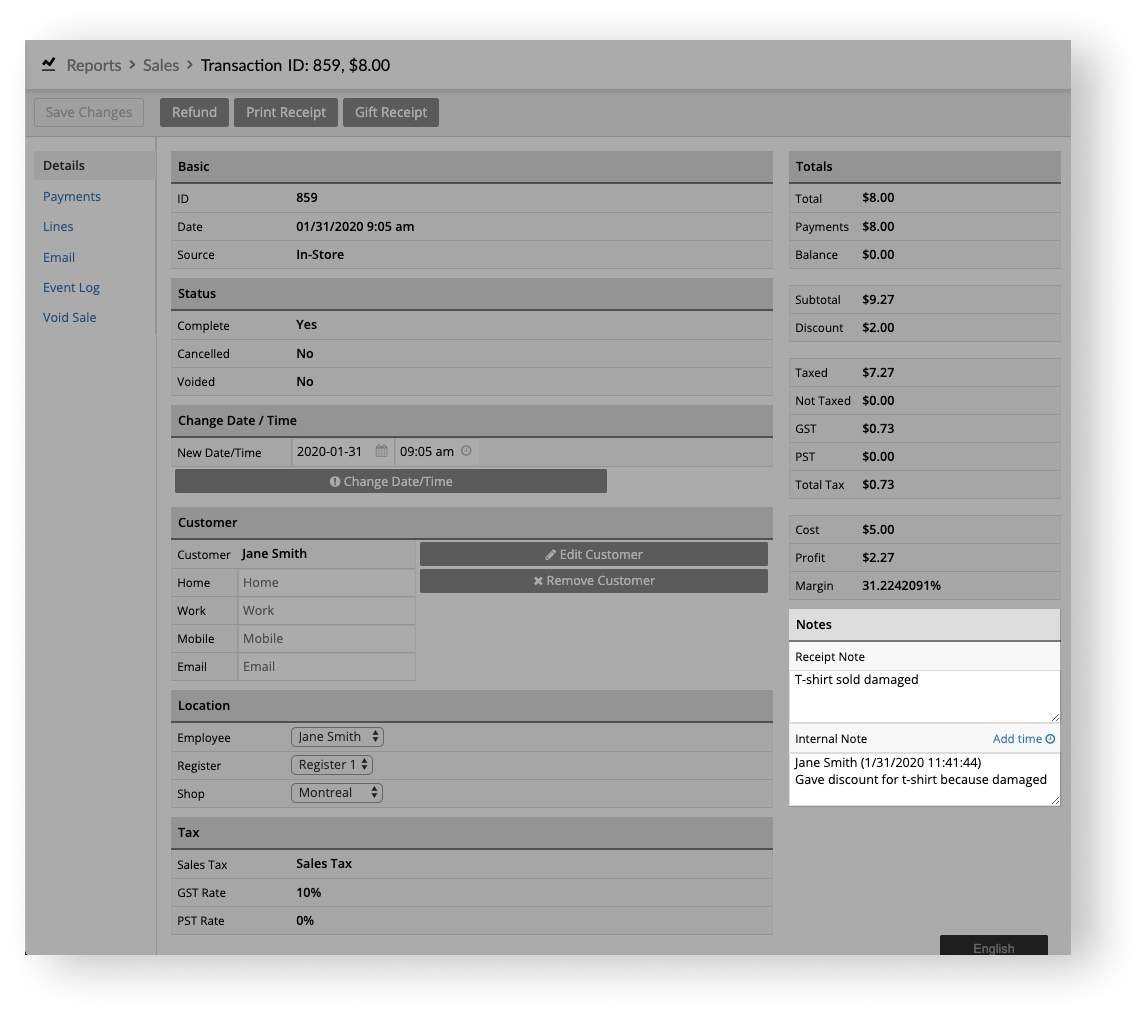 If you want to view multiple internal notes at a time, however, you need to export the Totals report. To do so:
From the main menu, click Reports > Totals.
Optionally, use the available filters to refine your search.
At the top-right of the search results, click Export.

Note: At this time, you can't search for internal notes in your reports. Instead, you need to search for the transaction that the internal note appears on.
A CSV file will download on your web browser. Open the CSV file with a spreadsheet software (e.g. Google Sheets, Excel, Numbers or OpenOffice). If a transaction has an internal note, it'll appear under the Internal Note column.

As for receipt notes, you can't export them as their own column like you can for internal notes with the Totals report. However, you can view them by finding the original transactions through many reports (as previously mentioned).