Customer Facing Display (CFD) allows your customers to preview sales in real-time on a secondary display. This helps reduce errors and increase customer satisfaction in your shop. To make sure that you and your customers are on the same page, your secondary display shows the following sale details:
Customer
Quantity
Item
Price
Gift card
Work order
Discount
Note
Tax
Subtotal
Total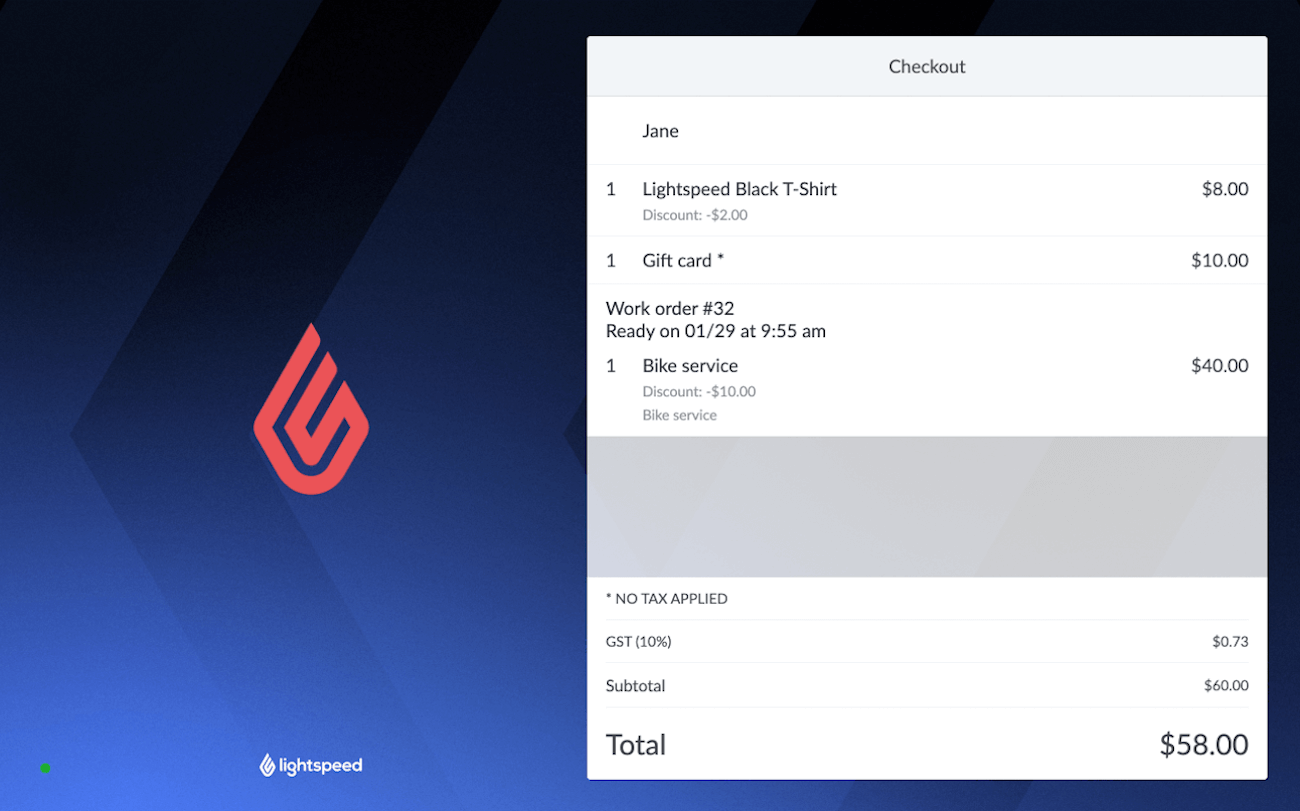 Sharing the checkout experience with Customer Facing Display is made possible with the Lightspeed CFD desktop app. To get started, simply install it on your computer. Then, open and connect it to your secondary display. Your shop's background a logo will launch on your secondary display. Your secondary display will also show as connected in Retail POS. Once your secondary display is connected, you can customize its settings and branding in Retail POS.
For in-depth instructions on how to connect Customer Facing Display, please follow the articles in this section:
Note: The Lightspeed CFD desktop app is designed for Retail POS merchants who have a desktop setup. Any secondary display that can connect to your computer is compatible. This is the recommended setup for optimal performance. If you're not using the Lightspeed CFD to connect your secondary display, however, any secondary display (e.g. monitor) or device (e.g iPad) with a web browser is compatible as well.

If you're using Retail POS on an iPad, please see About Customer Facing on iPads to learn how to connect Customer Facing Display on your iPad setup.