The Line Employee report is used to view how many items or charges an employee has processed during a specific time period. As an owner, the report is helpful if you want to measure the performance of each employee or calculate the sales commissions of your employees. 
For an item or charge to be assigned to an employee in the Line Employee report, the employee needs to be assigned to them at the time of the sale or work order. To illustrate, here is an example:
Jane is an associate at a jewelry store and helps a customer find an anklet that's to their liking. The customer also brought in a ring that needs repair and Jane confirms that they can fix it for them. Thrilled with the good news and their new anklet, the customer is ready to check out. Jane adds the anklet and the repair charge to a new sale. As Jane is logged in, both the anklet and the repair charge are assigned to her by default.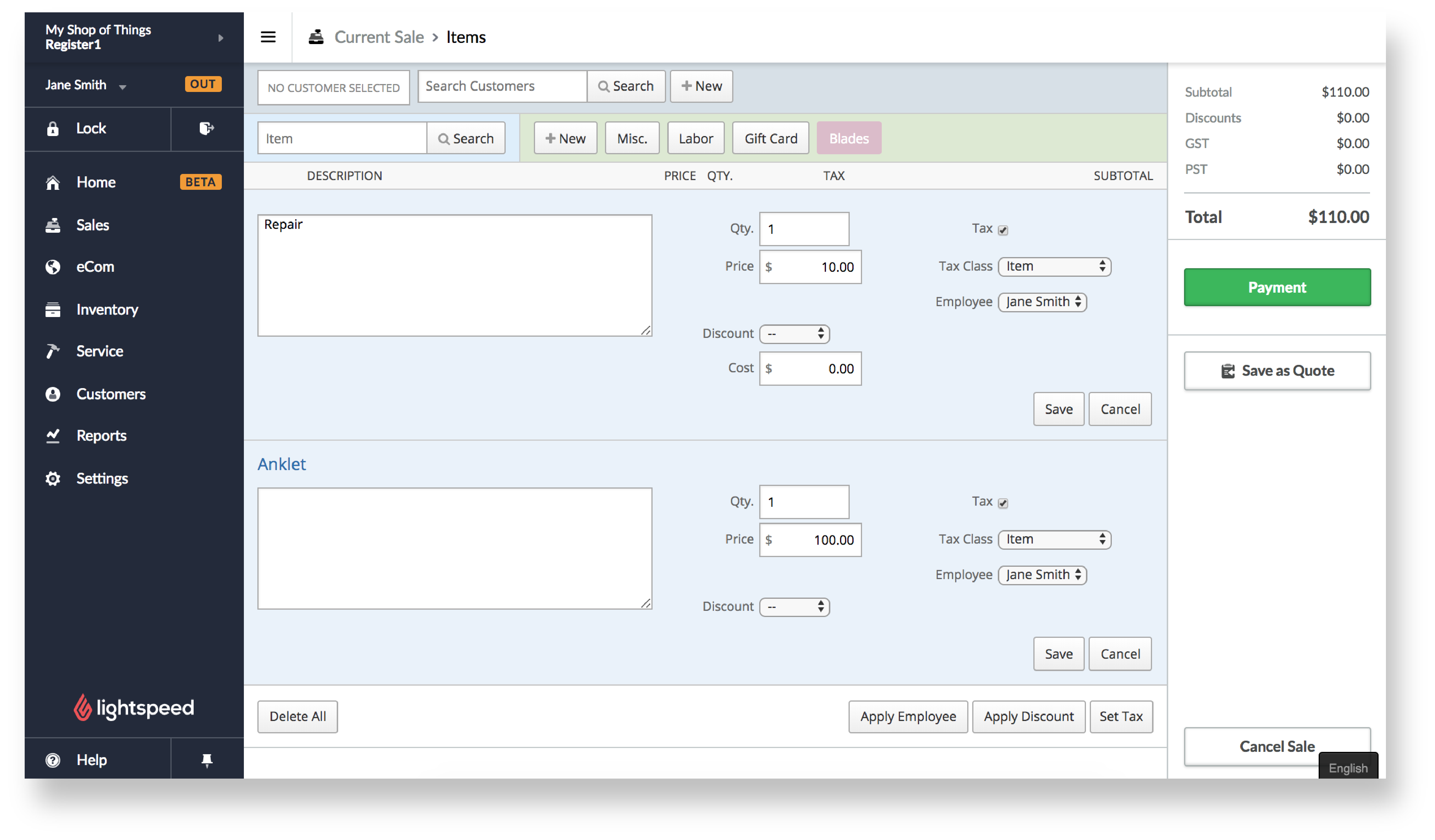 Because Jane helped the customer find the anklet they were looking for, she keeps herself assigned to the Anklet item in the sale. However, because her colleague John is the one that will repair their ring, she assigns John to the Repair charge.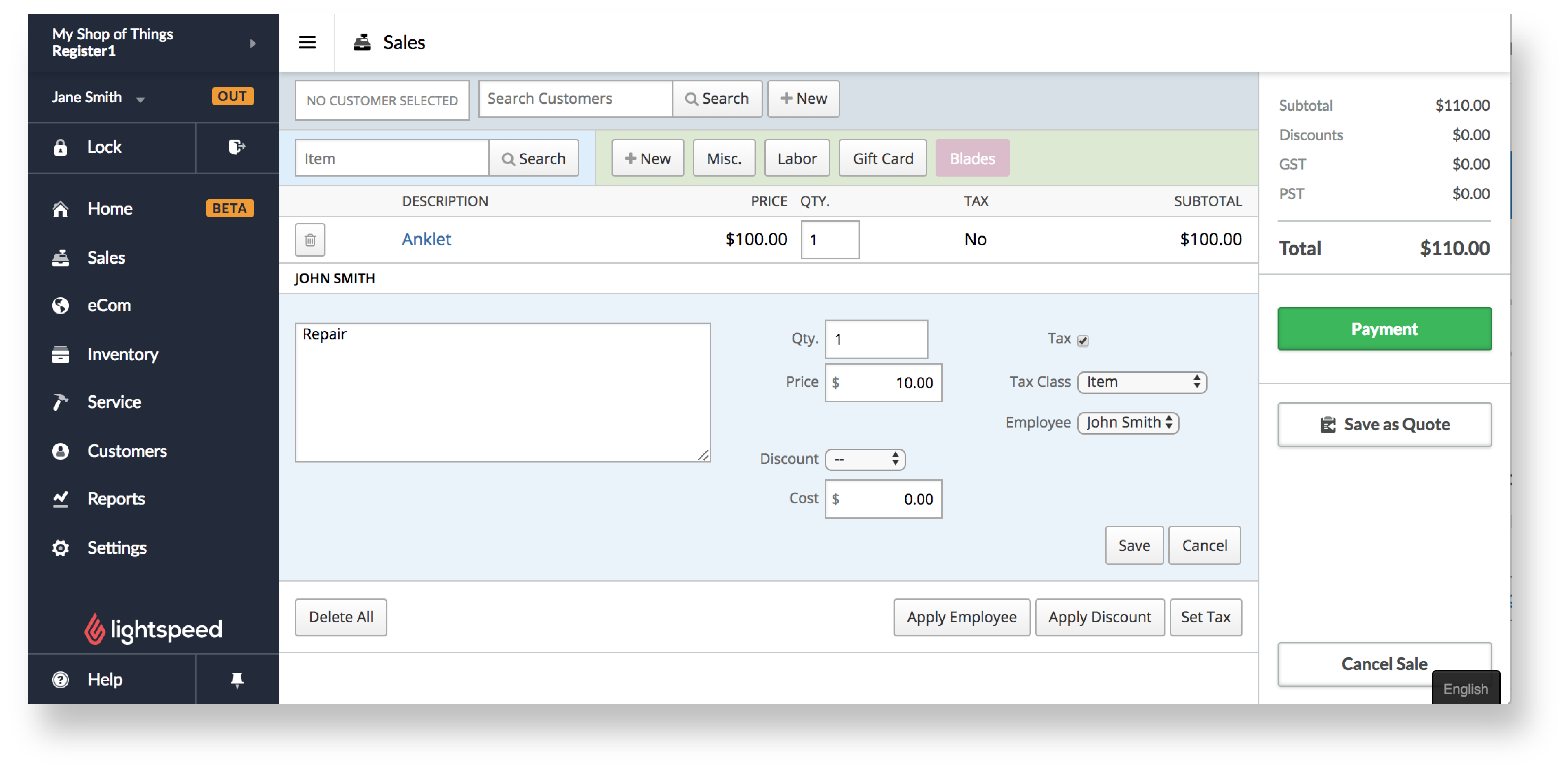 Jane finishes the sale and the item and charge are assigned to her and John respectively in the Line Employee report.

To calculate their sales commission, the owner runs the Line Employee report to see the Subtotal of items and charges that Jane and John processed. They also click the eye icon to see the individual items and charges they each processed.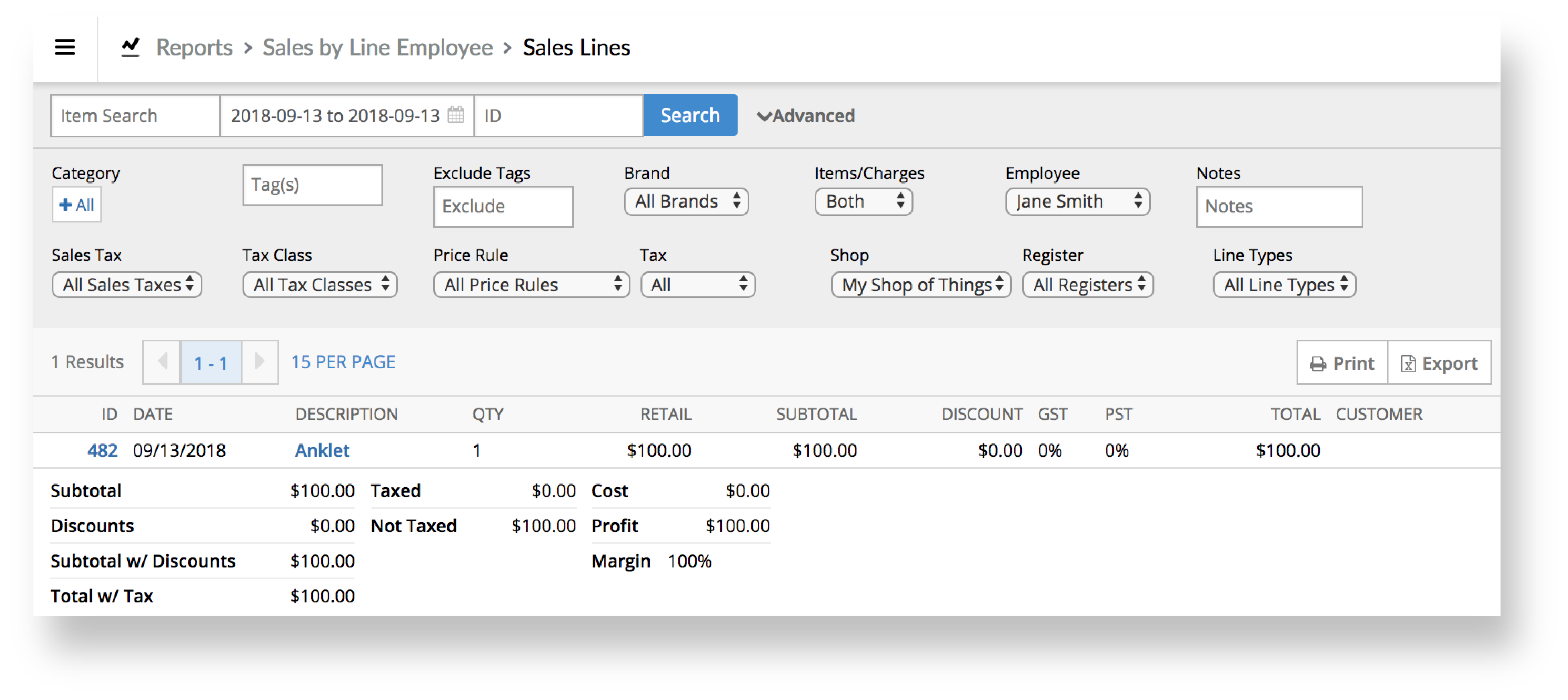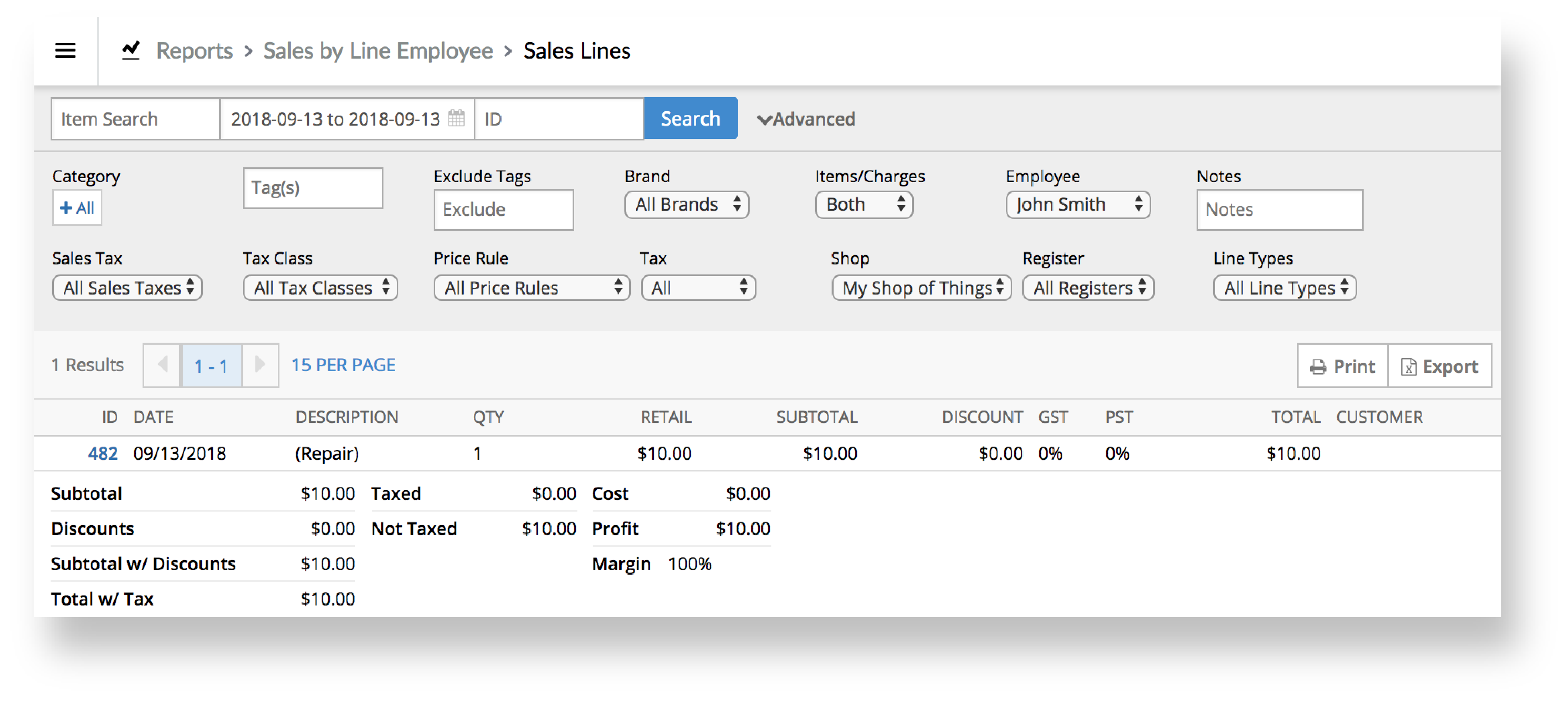 Seeing that John called in sick and Jane repaired the ring in the end, the owner needs to give Jane the sales commission for the Repair charge instead. To do so, they click the ID associated with the Repair charge, click Lines in the left menu and select Jane from the Employee drop-down to update the Line Employee report.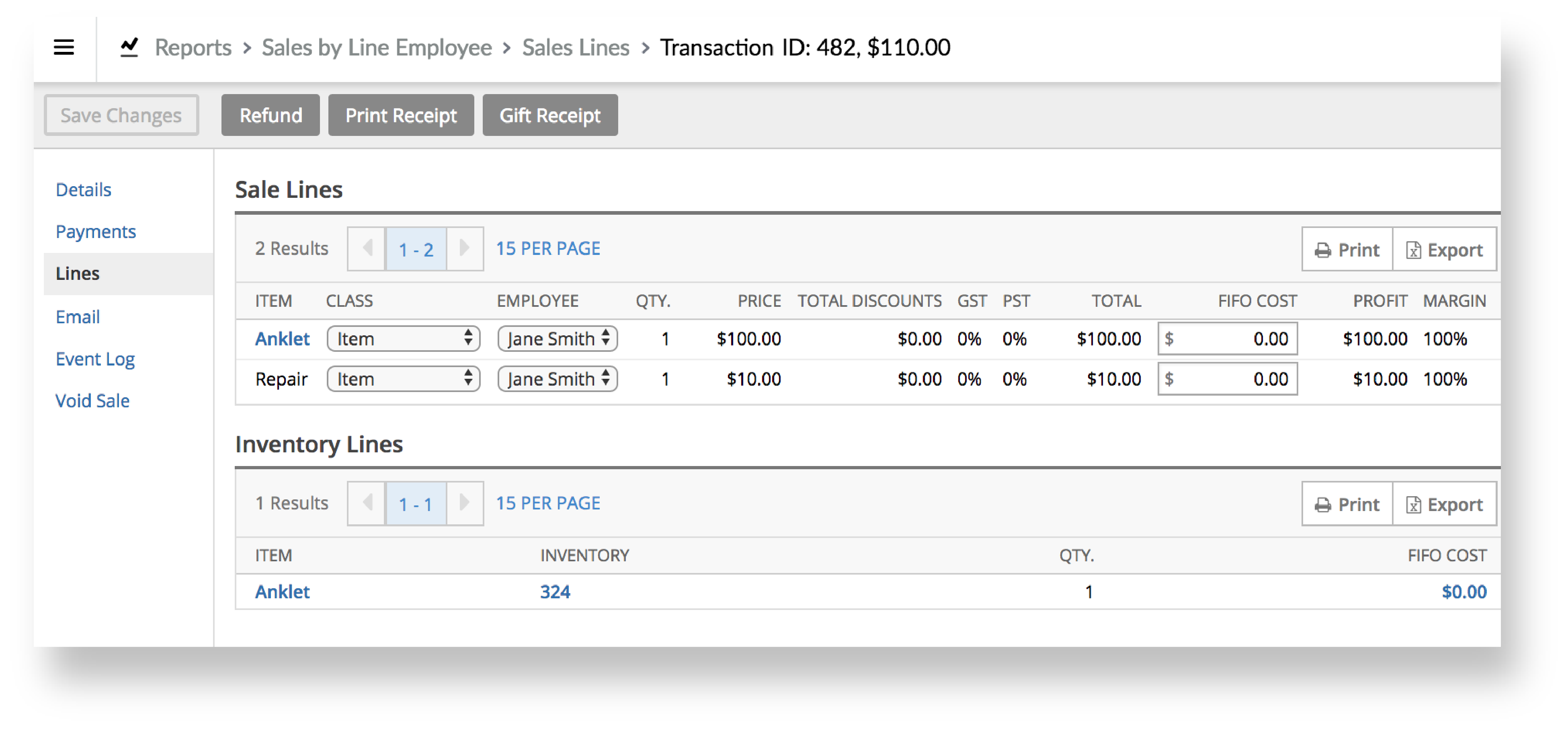 What's next?
If you want to compensate your employees with sales commissions, please see our Recording employee sales commissions article to learn more about additional settings that will increase the accuracy of your Line Employee report.