Immediately upon logging in for the first time, you're asked to select a point of sale system to connect to Lightspeed Accounting.

Select Lightspeed Retail from the list. You're then asked to enter your Lightspeed Retail credentials.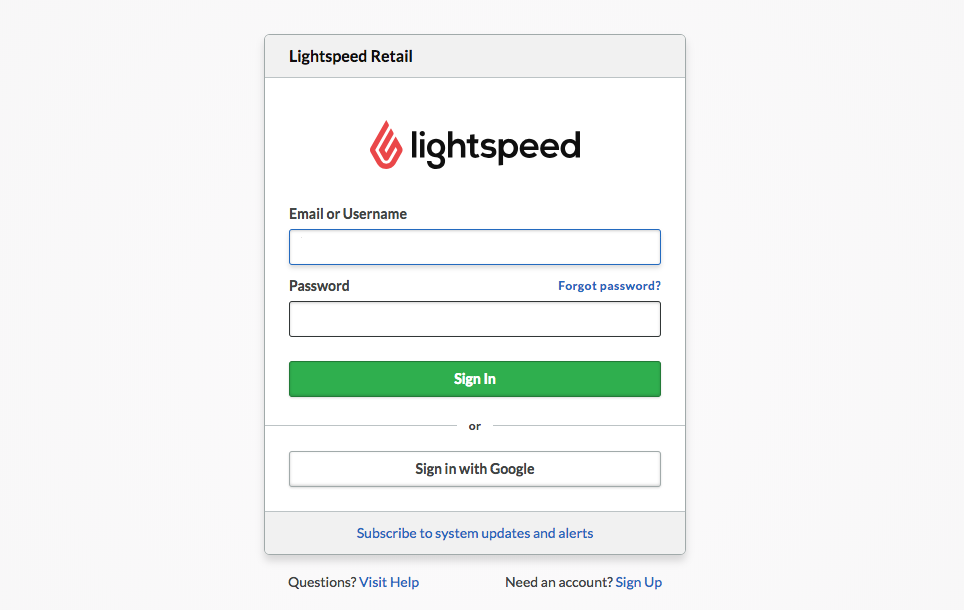 The permissions Lightspeed Accounting has in your Lightspeed Retail account are determined by the credentials entered at this time to establish the connection. We recommend using the owner's credentials, as it is important to enter the credentials of a Lightspeed Retail user who has unlimited permissions and who won't soon leave the organization. Should the user who authorizes the account be archived in Lightspeed Retail, it revokes Lightspeed Accounting's access and severs the connection. You then have to reauthorize the account before you can resume syncing your information.
Once you've entered the credentials of a suitable Lightspeed Retail user, click Authorize Application to authorize Lightspeed Accounting.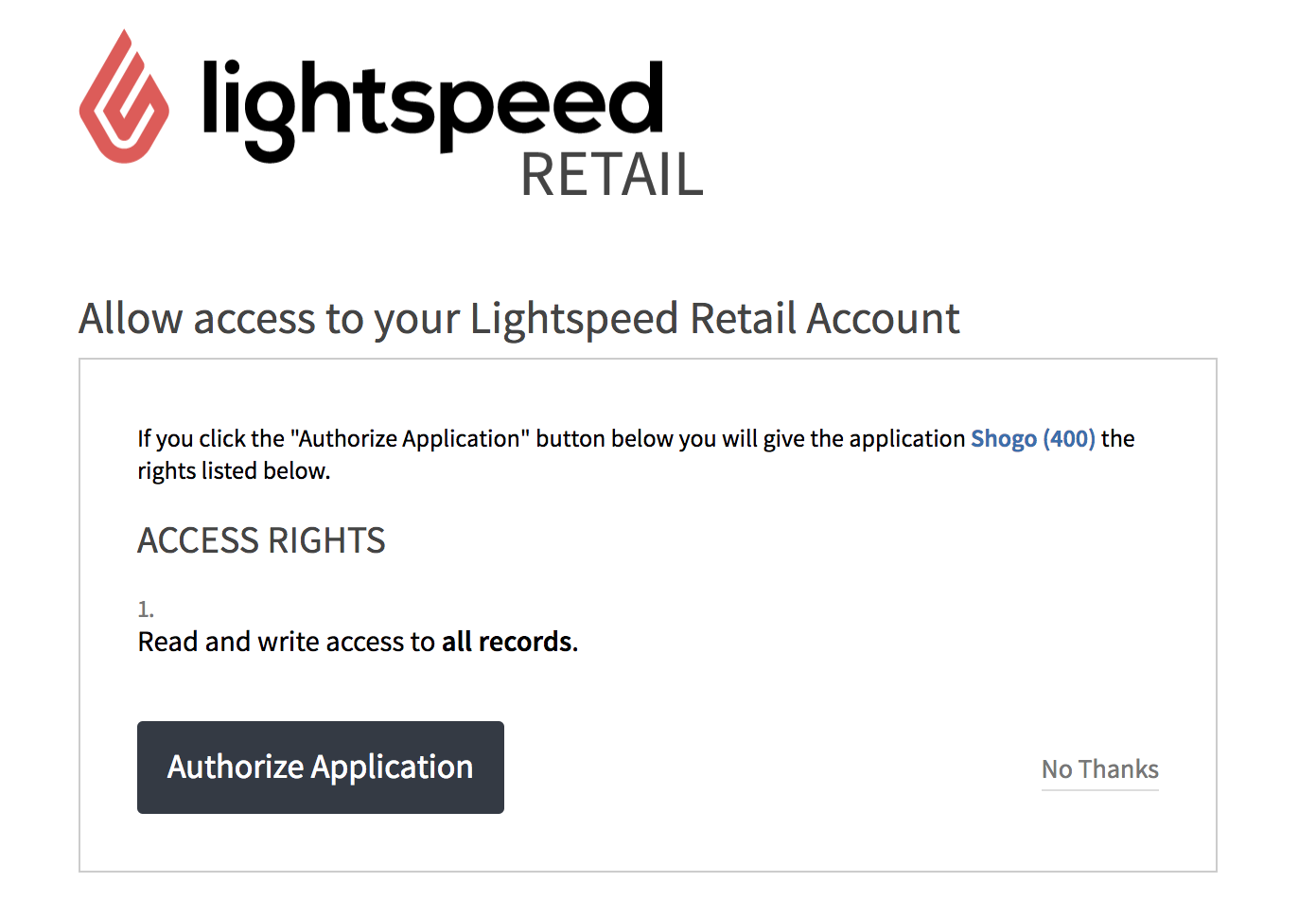 This establishes the connection between Lightspeed Retail and Lightspeed Accounting. Next, you'll connect Lightspeed Accounting to your accounting software.