Before any data can be migrated from your Lightspeed Retail account to your accounting software, you'll need to set up your account for Lightspeed Accounting and establish its connection to both Lightspeed Retail and your accounting software.
The first step, of course, is to create your account for Lightspeed Accounting. To do so, click here and fill in the requested information: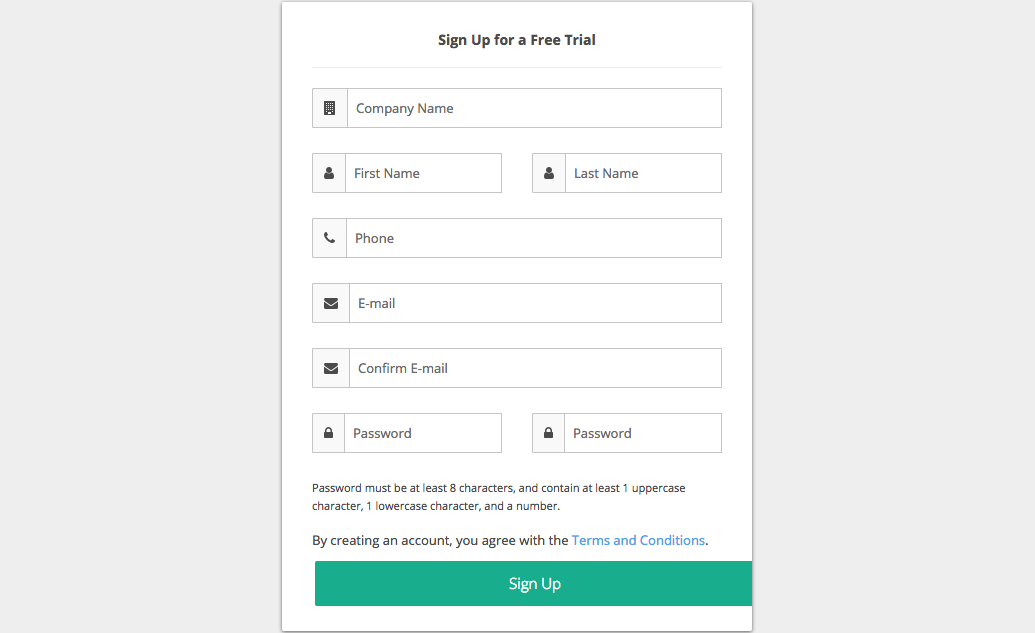 As a Lightspeed Accounting subscriber, your Free Trial will automatically be converted to a full and permanent account. Once you've created the account, you can sign in to it here.
Immediately upon signing in for the first time, you'll be asked to select a point of sale system and connect it to Lightspeed Accounting.