Lightspeed Retail maintains catalogs in many industries. We do not contact vendors and collect the catalogs. Instead, our customers help us acquire the catalog from the vendor include us on mailing list updates.
All files need to be sent in either a text or Excel file (tab delimited or comma separated). Do not send order forms, they cannot be read by a computer. If your vendor has an order form instead of a list, let them know this file is for use with your point of sale system and they should be able to get you the right type of file.
Submitting your catalogs to our Retail Imports team
To create a ticket, follow one of the below workflows:
Click here for a direct link.
At the top of the page, click Submit a Request. Then from the product drop-down, select Lightspeed Retail.
Fill in the Your email address, Subject, and Description fields.
To automatically route your ticket to our Retail Imports team, from the Category drop-down, select Import > Catalog.
To attach your files, click Attach Files.
To submit your ticket, click Submit.
Once you've submitted your spreadsheet to our Retail Imports team, you can view your ticket in the Help Center by clicking your name > Activities on the top right.
Required fields
Description (Must be unique from every item/line)
Vendor Number or Vendor ID (Must be unique from every item/line)
Recommended fields
UPC
Other acceptable fields
Vendor Number (must be unique)
Description (must be unique)
Unit of Measurement
Cost (Cost data will be hidden and not made available to the general public)
Cost Level 2
Cost Level 3
Cost Level 4
MSRP
Manufacturer Number
Brand
UPC (Recommended)
EAN
This is a an example of a file we can import. Our preferred format is .csv text files.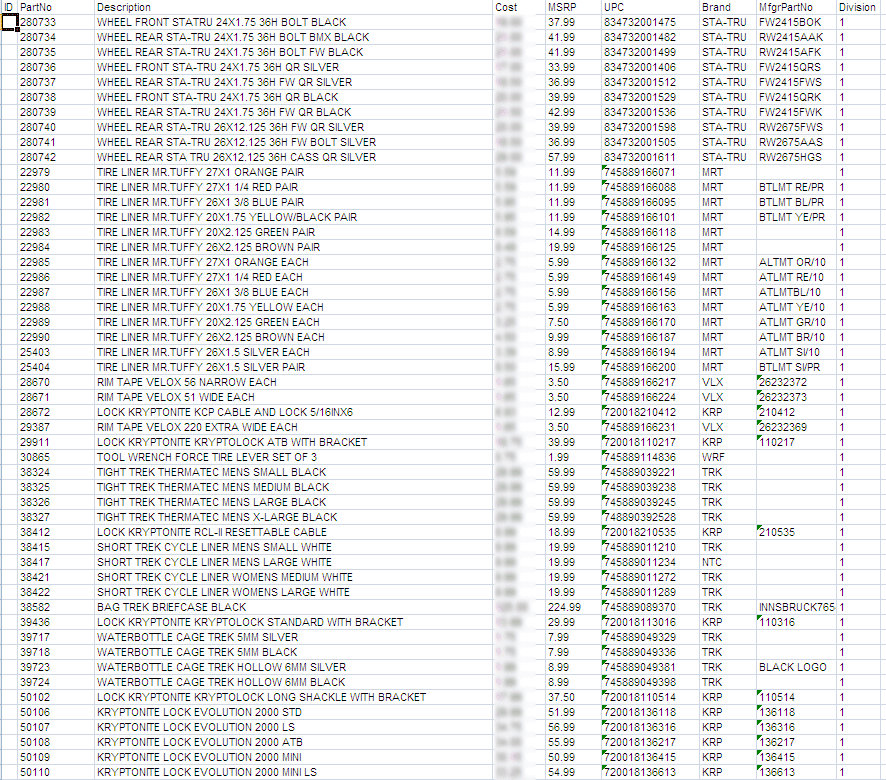 These are examples of files we can't import because they're order forms.