Beta disclaimer: At this time, the discount rules feature is only available to new merchants as it's currently in public beta.
If you want to disable a discount rule that doesn't have a set end date or want to remove a discount rule from the list under Settings > Price & Discount Rules, archive it. You can always duplicate the archived discount rule if you want to enable it again. Retail POS saves the settings you originally entered—except the start and end dates—making it easy to re-use an archived discount rule in the future.
To archive a discount rule:
From the main menu, go to Settings > Price & Discount Rules
Select the discount rule you want to archive.
At the top-right of the page, select Archive > OK.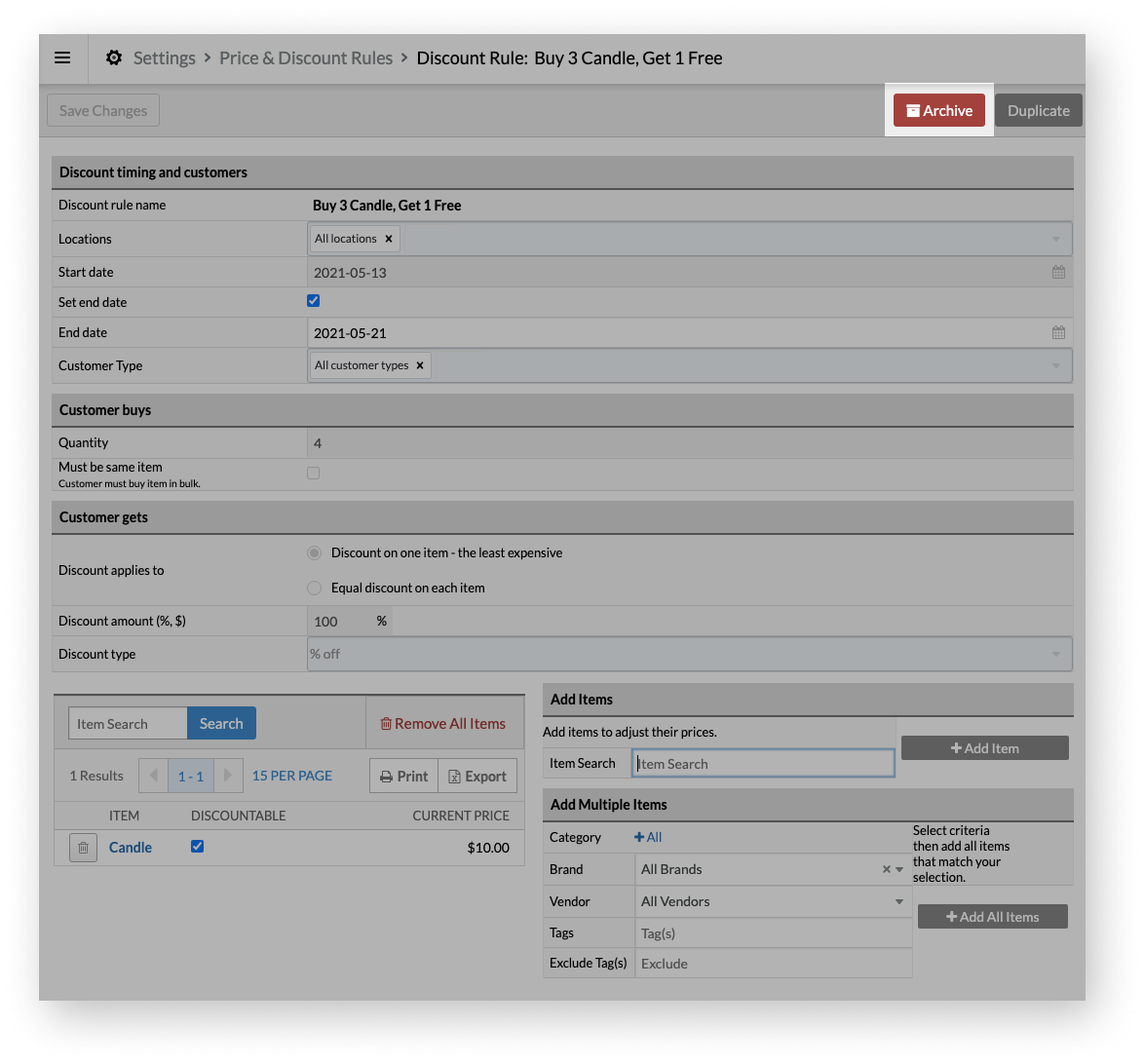 The discount rule will be archived and disabled, with a timestamp of when it was archived for your records.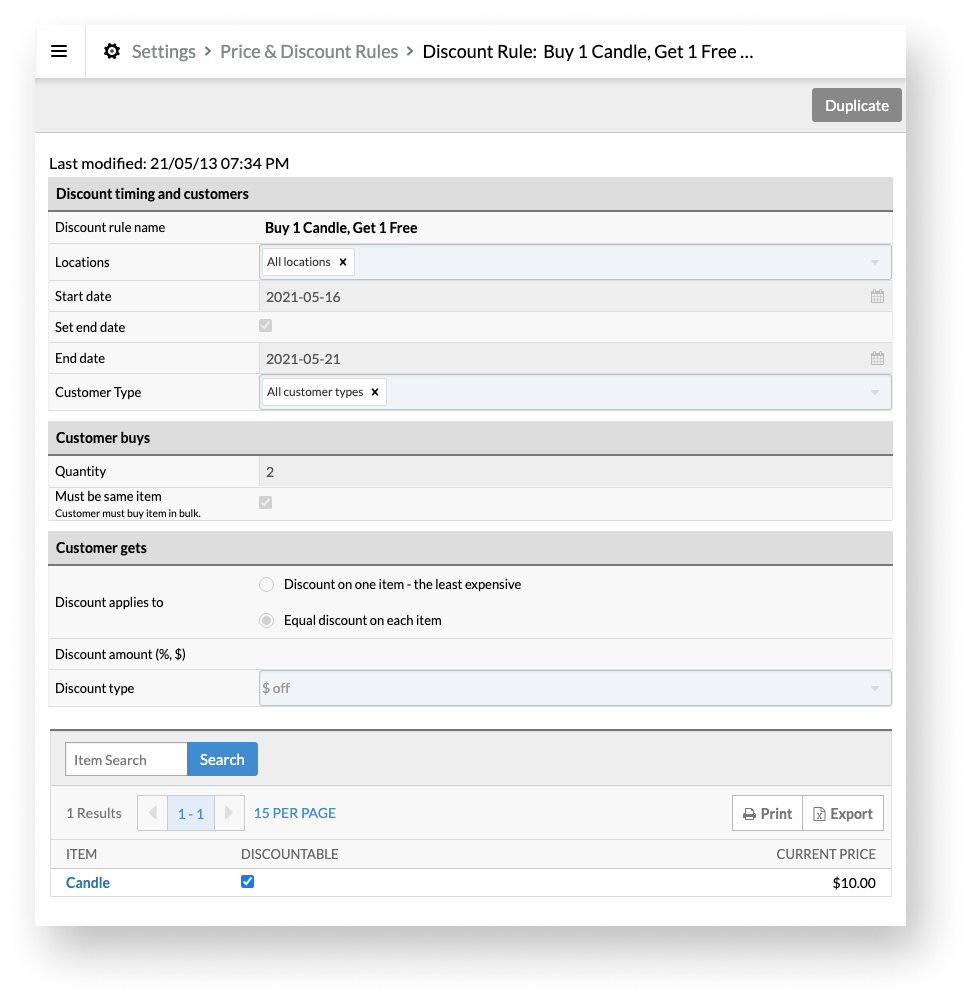 It'll also be removed from the list of discount rules under Settings > Price & Discount Rules. If you want to view your archived discount rules, you can select the Show Archived checkbox followed by Search.