You can integrate your Retail POS account with:
This article explains how you can get the help you need with these integrations.
Get help with partner integration
The integrations you see on our integrations page are built by our partners—not Lightspeed. Therefore, if you need help with partner integrations, you need to visit their Help Centers or contact their Support team. To help you find these Support resources, we try our best to include links to them on our integrations page. Consider this page our source of truth for all things partner-related. If links to the Support resources of a partner are missing, however, visit the partner's website instead. You'll be able to find them there.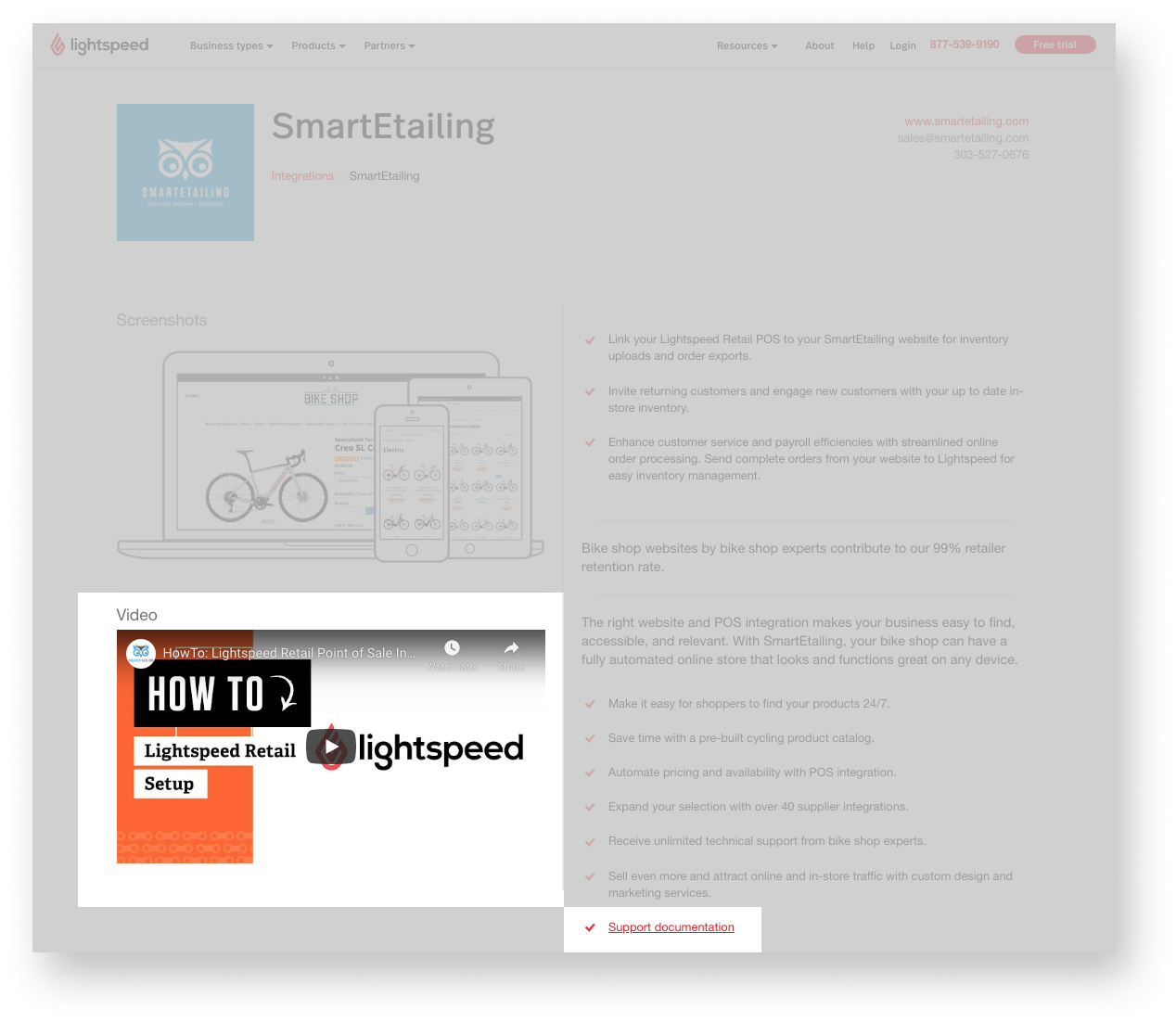 Note: The legacy MailChimp and SmartEtailing integrations you see under Settings > Integration Setup have been replaced by newer, better versions. They were built by our partners MailChimp and SmartEtailing. If you need assistance, please see MailChimp's and SmartEtailing's Help articles.


Get help with bicycle vendor integrations
The bicycle vendor integrations were also built by us—Lightspeed. Therefore, you can see the Bicycle vendor integrations section for Help articles. You can also contact our Retail Support team for assistance.


Get help with the Lightspeed Retail API
With the Lightspeed Retail API, you can expand the functionality of your Retail POS account with third-party integrations. Getting help with these third-party integrations is dependent on whether you're a developer that is building or fixing an integration or a merchant who needs assistance with one.
If you're a developer who needs help building or fixing an integration, you can get assistance in the following way:
If you're a merchant who needs help with their third-party integration, contact the developer that built it.