To make sales in Retail POS, you need to open your register. This involves counting and entering your cash drawer's opening float in Retail POS.
To do so, go to Sales and select a register that isn't open. Then, enter and submit your opening count.

At the end of the day, close your register to see any shortages or overages of funds in your cash drawer (cash and non-cash payment types). To do so, go to Sales > Close Register. Then, enter and save your closing count.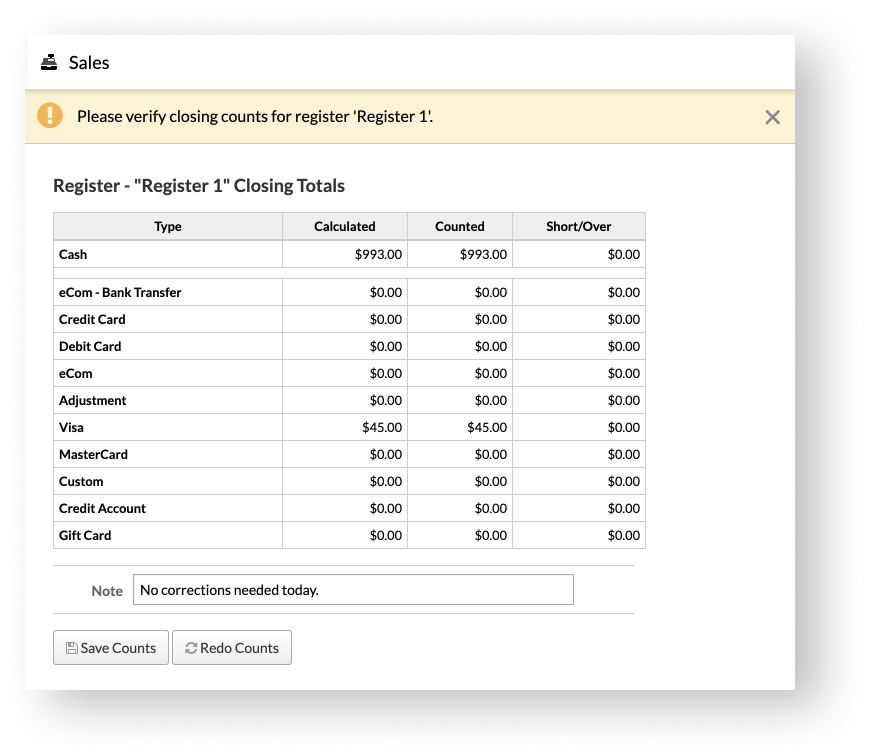 If you need to open or close a register that is different than the one that's currently assigned to your account, simply select Sales > Switch Registers first.
If you have a receipt printer set up, a Cash Drawer Adjustment printout also prints automatically when you open or close your register. 

Lastly, you can physically open your cash drawer from Retail POS at any time. To do so, simply go to Sales and select either Open Register, Close Register, Add Amount or Payout / Drop. Then, select Open Drawer. 
To learn more, please see: