Note: The Epson TM-m10 in USB is not supported via the Register app for iPad on R-Series.
This article will cover how to connect your printer to an iPad through Bluetooth.
What you need
To set up your printer, you need the following from your hardware shipment: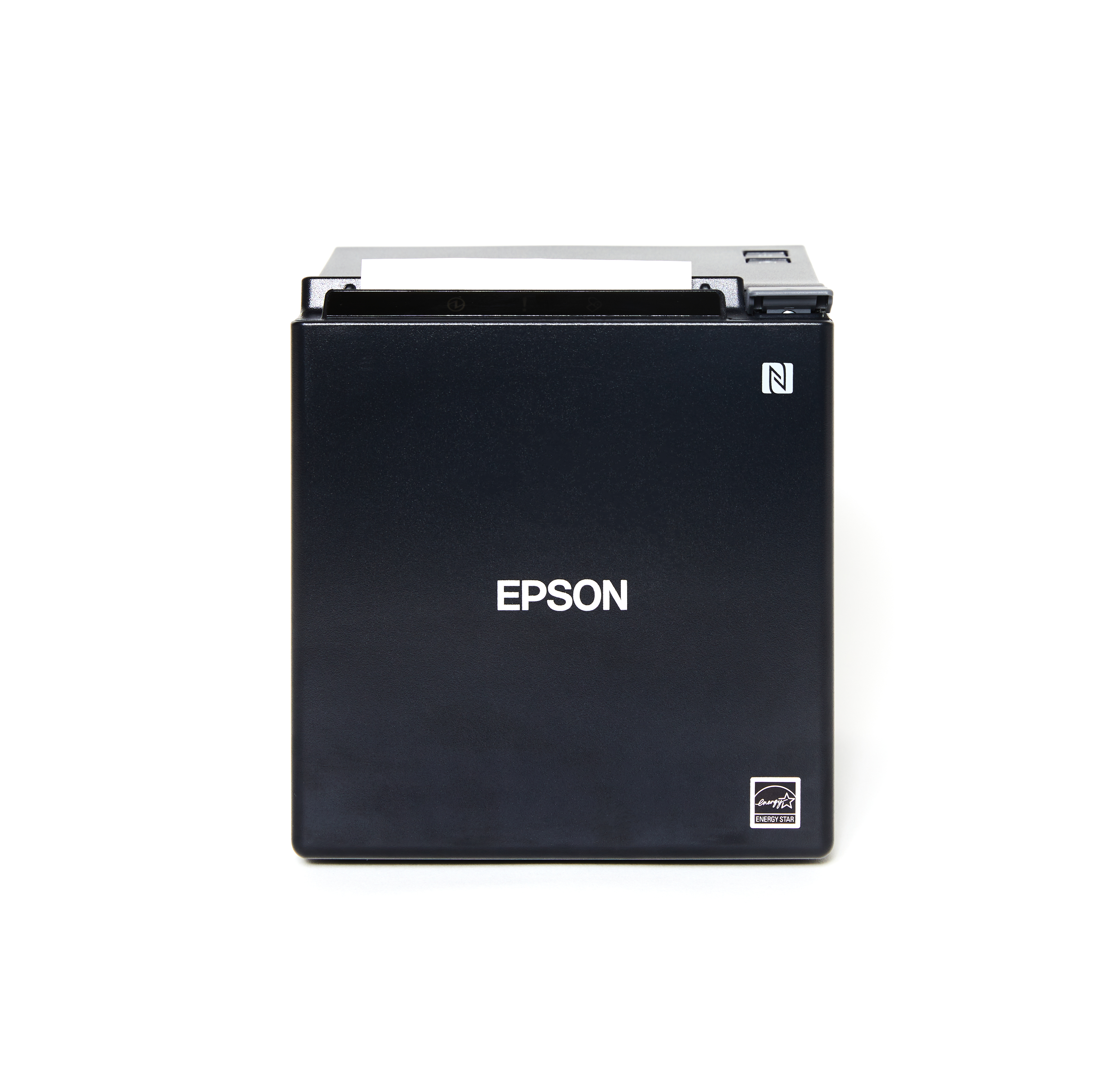 Epson TM-m10 receipt printer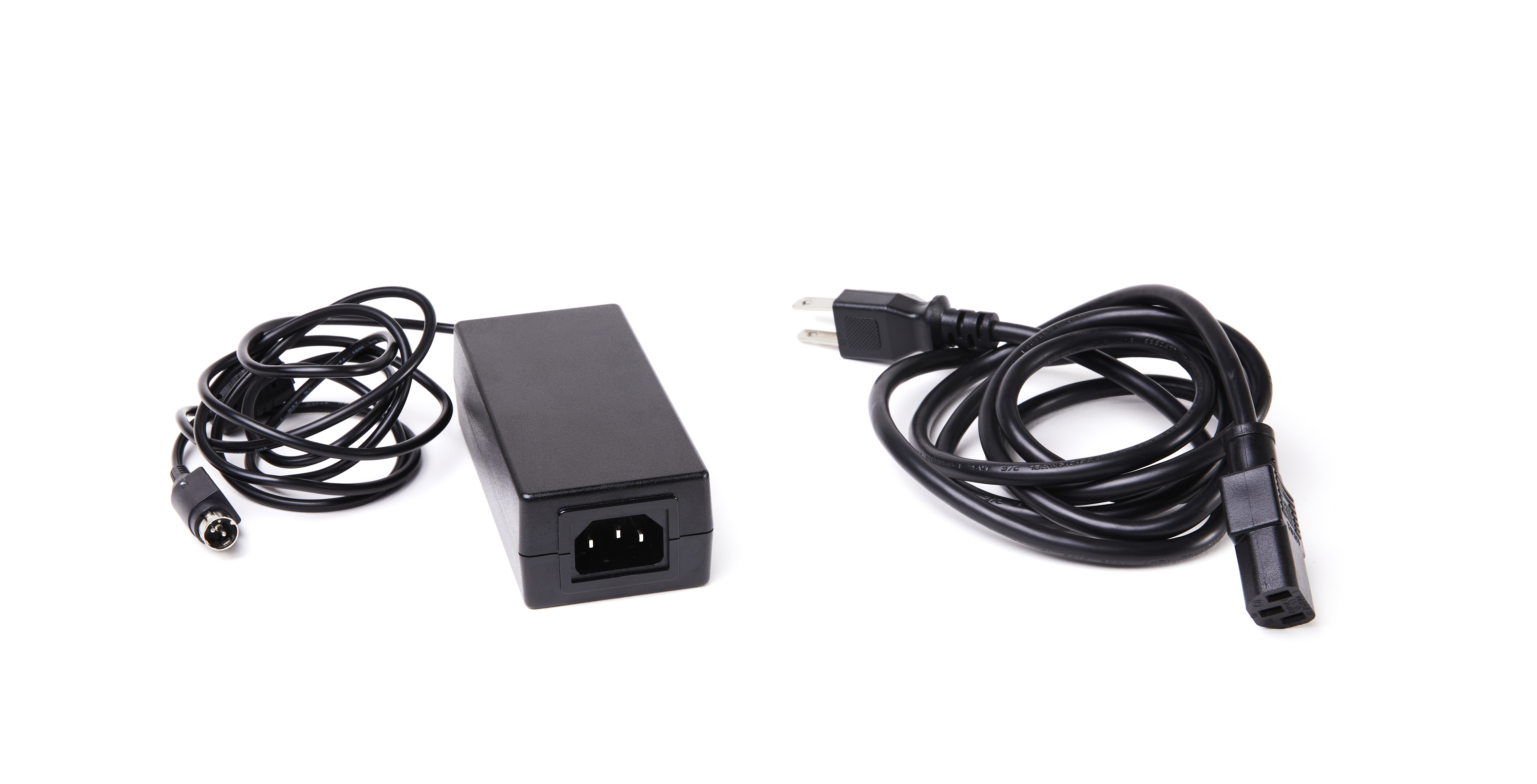 Power cable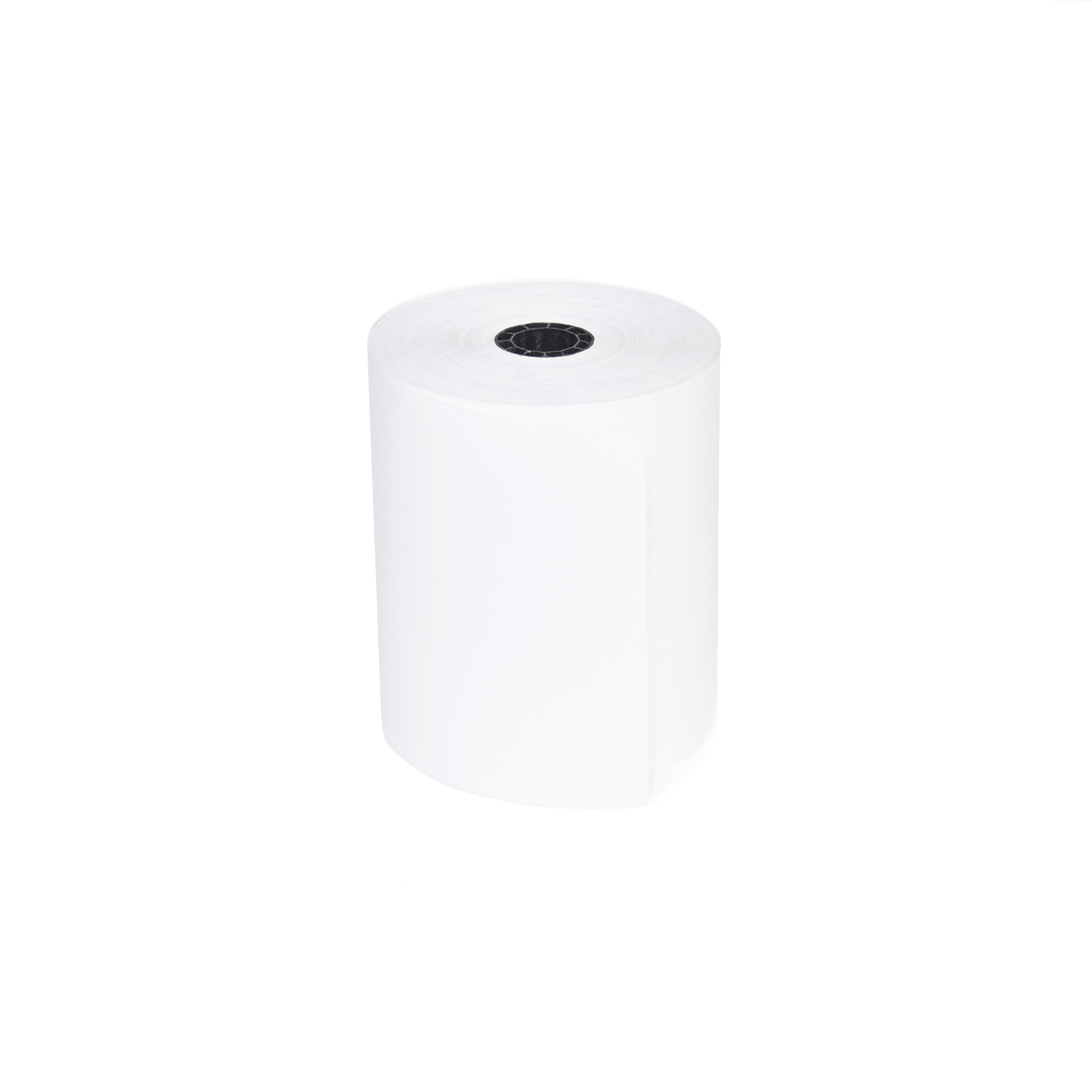 Paper roll
Note: We send you an email as soon as we ship your hardware. If you have further questions regarding your shipment, please contact the shipping carrier or contact Billing.
Connect your printer
To connect your printer, you need its power cable.
Remove the back and bottom covers of your printer.

Connect the power cable to your printer and to an electrical outlet.
Attach the bottom and back covers to your printer.

Turn on your printer.
The power LED light will stop blinking and become solid once your printer is ready.
Insert a paper roll
To open the printer's cover, push the lever on the right-hand side of the cover away from you and lift the cover upwards.
Insert the paper roll in the following orientation. While doing so, make sure the paper roll stays taut and doesn't unroll.

Pull the paper out past the cutter at the front of the printer.
Push the cover down to snap the lever shut.
Pairing your receipt printer to your iPad
1. On your iPad, tap Settings > Bluetooth.
2. On the Bluetooth panel, under DEVICES, select your receipt printer from the list. Once paired, your receipt printer will display as Connected under MY DEVICES.
Add your receipt printer to the Retail POS app.
On your iPad, open Retail POS.
On the Profile screen, under Devices, tap Receipt printer.
Tap Add printer.
Under Printers on your network, tap your Epson TM-m10 printer. It could take a few seconds for it to appear.
Optionally, enable Automatically print receipt switch if you want receipts to print automatically when you complete a sale or refund. Alternatively, leave it disabled if you want to print receipts manually.
Tap Done. Your printer will display as Connected on the Profile screen.
Print a test receipt
On the Sales screen, tap a completed sale.
On the Details panel, tap Print receipt > Print receipt.

Your printer will now print a test receipt, confirming it's connected to Retail POS and ready to use.
What's next