With Lightspeed Retail POS, you can give your customers the option to reward your employees for the services they offer by enabling tipping in your account. This is helpful if you provide bike repairs, pet grooming or have a cafe section in your store, for example. Once enabled, your customers will be given the option to tip your employees during checkout on your Customer Facing Display(s).
If you have an iPad setup, you can simply face it towards your customers so they can tip directly on your iPad instead.
To learn more, please see Supported hardware setups for tipping.
Once you have the hardware you need, from your settings, you can customize the three tipping options you want to display (e.g. 10%, 15% or 20%) and which registers can accept tips per location. You can also view the tips that your employees received or reassign tips from your reporting.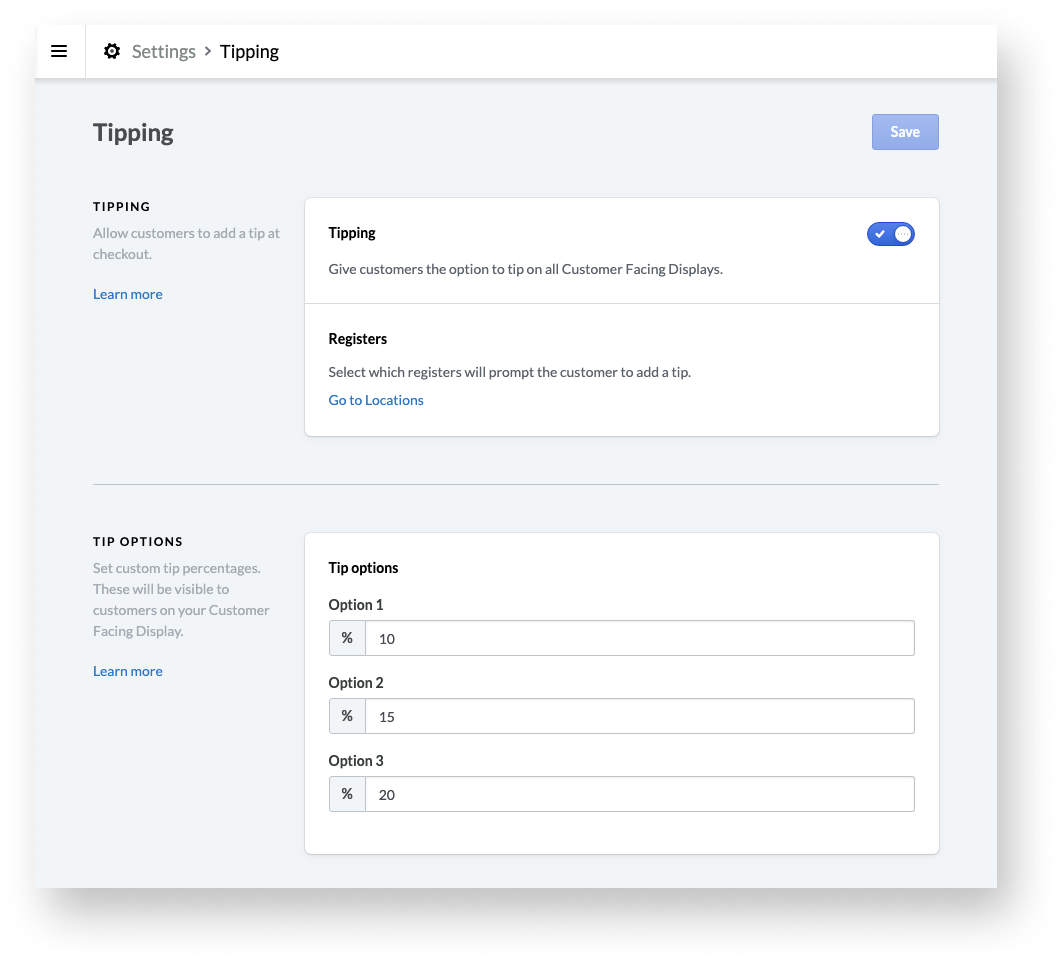 Want to enable tipping in your account? Please see Configuring tipping settings.